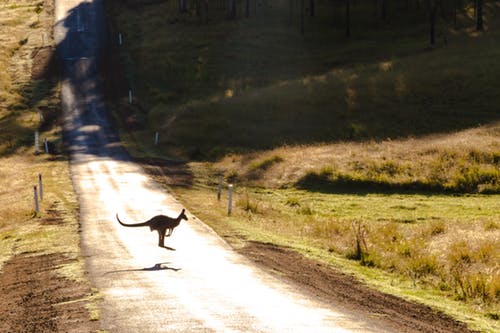 Australia is slowly reaching the top of the most popular countries to visit list. With an array of beautiful cities, fascinating nature and attractions to marvel at, people of all ages fly to the Land Down Under hoping to experience the most of this wonderful country. However, sometimes limited funds make you think you won't be able to enjoy all the beauties of this remote country, but if you know how to travel on a budget, you'll be able to experience even more than those to whom money is not an issue.
Look for low-cost accommodation
Accommodation is usually one of the highest expenses on a trip, which is why you should look for affordable places to stay. You don't want to break the bank by staying at top-rated hotels and then not have enough money to explore Australia, so look for an inexpensive hostel instead. Couchsurfing is another good option if you can find a family who's open to offering you their couch for spending the night. Housesitting can be a wonderful opportunity to save the money, have amazing accommodation and maybe even earn some money while you're there. If you're housesitting for a month or longer, you can easily find a job and use the time in Australia well.
Find a temporary job
If you're planning a longer trip to the Land Down Under, you might want to consider finding a temporary job. The money you earn will allow you to spend a little bit extra on visiting all of the major cities including Sydney, Melbourne, Brisbane, Perth and others. So, if you decide to spend maybe an entire summer in Australia, be sure you get some online PTE coaching if your native language isn't English. This will allow you to stay in Australia for the time you wanted while also offering you a chance to get a temporary job. Travelling through Australia will not have to be on a budget anymore, as long as you do well on the coaching and land a nice summer job to cover your major expenses.
Make your own food
Instead of dining at restaurants or fast food joints, think about making your own meals. Shopping at grocery stores and local markets will offer you the chance to know exactly what type of condiments you're using to prepare your meal and it will save you lots of money. Not to mention that by making your own food you'll know exactly how many calories you'll consume that day and prevent weight gain which can be an often side-effect of travelling. What's more, you can also meet friendly locals at the market, grab ready-to-eat food and support local businesses, and maybe even get to know other tourists. Alternatively, you can sometimes opt for a $10-15 Vietnamese, Chinese, Malaysian and other Asian cuisine meal if you don't feel like making your own food every day.
Travel off-season
One of the biggest money savers is the time of the year you choose for travelling. Peak season is not happening at the same time in every country, so if you'd like to avoid tourist overflow, and save on accommodation, tour tickets and food, travel off-season. The peak season for Sydney and other major cities falls between December and February because that's the warmest time in the Southern Hemisphere. So, if you've thought about avoiding winter in your home country, think again. It's a much better option to visit Australia between May and August when it's officially winter there, if you'd want to save some money.
Enjoy free activities
To save money on exploring Australia, be sure you visit National Parks which are packed with hiking trails, beautiful lookouts, and unique experiences. Visiting National Parks is free, but only if you don't plan to camp there. In that case, you'll have to pay between $5 and $10 a night. Enjoy delicious Australian wines at some of the wonderful wineries which offer free wine tasting. Sydney and Melbourne are just some of the cities which offer an array of free activities including walking tours which will allow you to see the true soul of these metropolises which you wouldn't be able to experience if you drove through the cities. Visiting farming towns will also save you plenty of money because they offer a wide range of unique experiences outside the bustling streets of metropolises.
Visiting Australia on a budget is easier than ever. All you need to remember is to look for cheap accommodation, travel off-season, make your own food and look for free activities all over the big cities.   If you manage to find a temporary job on top of that, you won't even have to spend your entire time in Australia on a budget.