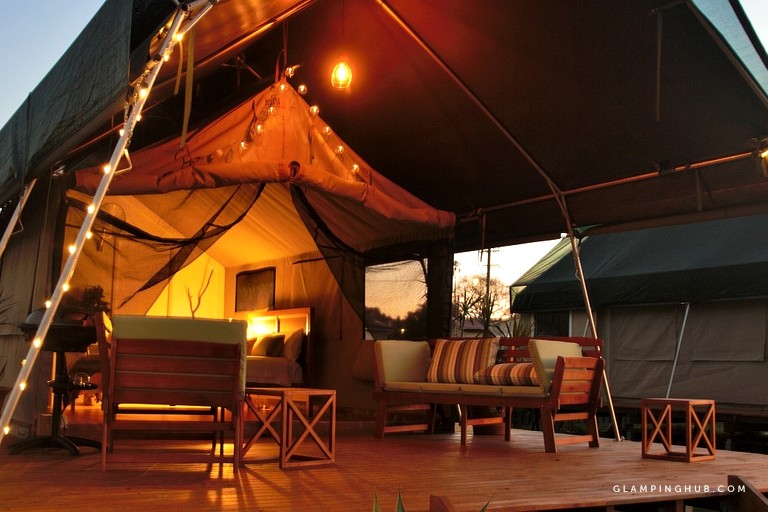 Glamping, also known as "glamorous camping", is such a huge trend right now all across the globe. Of course, this is no exception for travellers in Australia.
From adorable cottages to luxurious bell tents or adventurous tree houses, there really is an appeal for anyone. However, many folks are under the impression that glamping is only for the summer. Luckily, this form of travel can be enjoyed all year long -- if you find the right places.
Many property owners will install heaters or even fire places to their glampsites in order to run their accommodations year round. A cold winter night with a cozy blanket and cocoa does sound like quite the romantic evening. And at the added bonus of staying in a unique structure on a gorgeous property that is very instagrammable.
A huge part of glamping is the connection to the great outdoors. Some of the most beautiful landscapes are seen in winter, and this kind of accommodation is perfect to immerse yourself into nature!
Take a look below for some of the best glamping winter getaways for this season!


A safari tent in the winter -- heck yes! These unique rentals come equipped with a heater to keep everyone cozy during the cooler months of the year. There are six tents available in total. Three on the waterfront and two with bed for children upon request.
These Shoalhaven, New South Wales tents starts at AUD 195 a night.

Guests can enjoy serenity at this rustic barn throughout the year. Each season offers a different, peaceful feeling. With plenty of outdoor activities near by, the perfect place to unwind is curled up next to the wood burning stove. There is also an outdoor fire pit for those a bit more adventurous in the winter.
The Heathcote, Victoria barn starts at AUD 225 a night.
Ever stayed in a tipi before? Well this unique tipi is available all year round with the help from a full working fireplace. For some extra luxury, guests can also enjoy an outdoor bath fit for two to complete the romantic winter getaway.
This Ranelagh, Tasmania tipi starts at AUD 102 a night.
Gorgeous Glass Cabin Rentals

How better to immerse into nature -- aside from roughing it with typical camping -- than with a glass cabin. During the winter months, guests get the luxury of a two sided fireplace and can still enjoy the breathtaking bushland landscapes. Each of the three cabins also have a private jacuzzi to help keep the chill out!
These Sunshine Coast, Oueensland cabins start at AUD 365 a night.
These quirky, vintage caravan rentals are the ultimate city retreat. They offer a space heater to keep the accommodation cozy. The three campers are nestled into the hillside guests can admire wildlife and nature any month of the year.
These Gippsland, Victoria caravans start at AUD 163 a night.
As if this is not already enough, many property owners also lower their prices for winter. So glampers can lodge in style without breaking the bank.
Do not let the cold weather blues get you down, try out one of these amazing glamping winter getaways!