Written by

Kieron Rooney, Senior Lecturer in Biochemistry and Exercise Physiology, University of Sydney
This is the final article in our four-part series on sugar. Catch up on the other instalments on how the different types of sugars compare, whether it's better to substitute sugar with fruit, and why you don't necessarily have to quit sugar to be healthy.
The World Health Organisation recommends limiting "free sugars" to less than 10% of our total energy intake. This equates to around 12 teaspoons a day for an average adult.
But more than half of Australian adults exceed this limit, often without knowing. "Free sugars" don't just come from us sweetening coffees and teas or home-cooked dinners; they are added by manufacturers during processing.
It's often a surprise to learn just how many teaspoons of sugar are added to popular foods and drinks: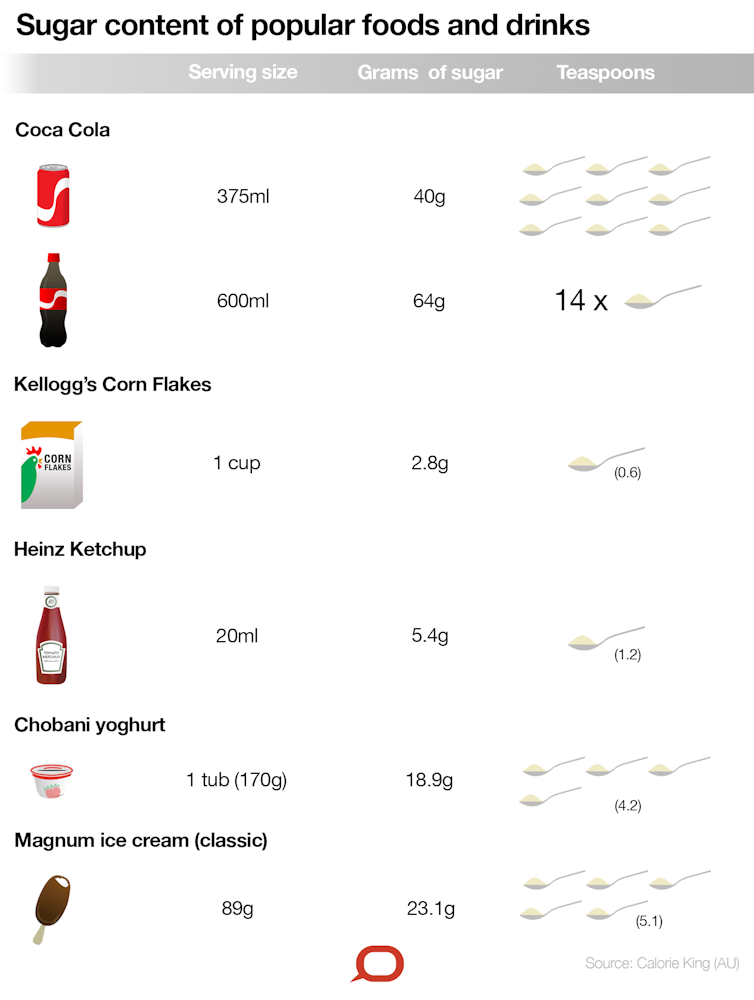 Authors: Kieron Rooney, Senior Lecturer in Biochemistry and Exercise Physiology, University of Sydney
Read more http://theconversation.com/yes-too-much-sugar-is-bad-for-our-health-heres-what-the-science-says-92030