Written by

News Feature Team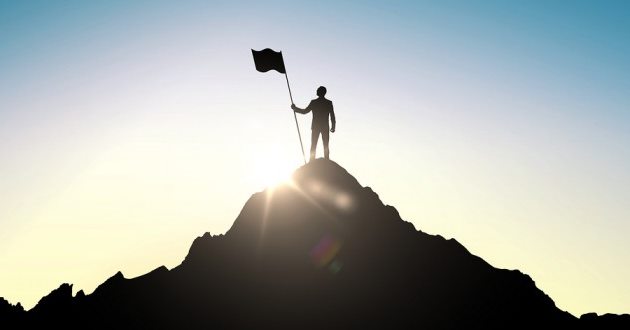 The definition of leadership is a relatively simple one that everyone seems to fully understand, yet never agree on. Although there is a textbook definition to leadership, there are so many possible interpretations, you never seem to get just one answer. One of my favorite definitions of leadership is by Kevin Kruse, who says, "leadership is the process of social influence, which maximizes the efforts of others, towards the achievement of a goal". Using this definition, the ambiguity still remains as to what leadership competencies are needed to create this utopian environment in which the process of social influence can thrive. 
Some argue that the competencies are purely subjective and cannot be quantified. However, the process of effective leadership is in fact a social science. And where there is science, there is a method. Think of it as a formula. The values assigned to each letter may be different, however the formula remains the same. By using a formula: leader x efforts of others = quality of results, we can better isolate the three main factors in defining leadership.


Defining the needs of a leader


Every project and business is as unique as the team placed in the leader's care. That means the personal and professional attributes needed may be quite different from one scope of work to the next. For instance, what motivates environmental volunteers is usually quite different from the motivational needs of marketing executives. Therefore, it is vital that leadership selections are carefully and specifically made. Promoting someone to a leadership role for the sake of seniority or simply for their knowledge on a subject, can be fatal to the quality of results. It is also important to understand the needs of the leader you choose. No leader is perfect, and when a leader is new to a role, there may be need of support, training and coaching. It is good practice to evaluate your leaders, not just before placing them, but also after, to ensure success.


Defining the needs of a team


Maximizing the efforts of others goes beyond motivation to include inciting action. Understanding the phycology behind this requires much thought and study. In some cases, a team who has been working together for quite some time, may have become complacent. The needs of this team are very different than say a team that was just recently placed together and has no systems or routines established yet. When evaluating the needs of a team, it is important to evaluate the individual needs of team members, but also the group needs.


Defining Success

For this topic, let's use basketball as an example. When children join their first team, the goal is to learn how to cooperate with others and just have fun. You'll hear the coach reminding the players of this as they suffer losses. As they get older, the team's goals shift. The focus now becomes on understanding the rules, concepts, and strategies. Again, a shift occurs as they begin to develop their personal strengths and positions. What a 6-year-old basketball player, a high school coach, and an NBA MVP perceive to be success are all very different. It's important to clearly understand the collective goal for every scenario.


There will always be a myriad of definitions for exceptional leaders, even amidst exceptional leaders. The trick is to utilize proper methods to identify and develop the right combination of leadership, team, and goal.