Written by

Scott Morrison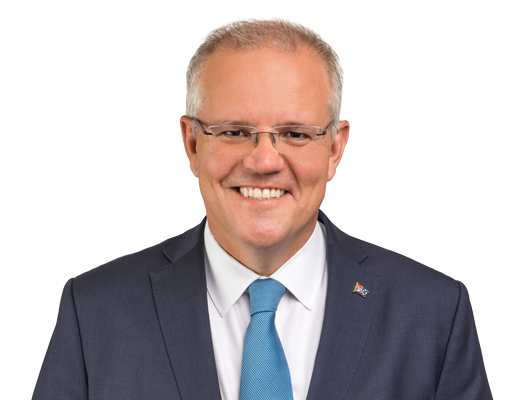 The Liberal and Nationals Government will continue to back regional Australia by building an even stronger economy in our regions and supporting regional development.
We will deliver the infrastructure and essential services that regional Australia needs and build on the initiatives we have to invest in our regions and support regions under transition.
To increase education opportunities in regional Australia, the Coalition will invest a further $15 million for five more Regional Study Hubs which support university students to stay in their local communities.
We will also invest $2 million in the Country Education Partnership's Rural Inspire initiative to support young people living in rural communities to set their sights high, and achieve their goals.
"Regional Australia is at the heart of our plan for a stronger economy," the Prime Minister said.
"Our support for regional Australia and our regional deals will boost investment outside the major cities and we'll tackle the digital and educational divide between the city and our regions."
"We've been playing catch-up to connect our regions to the NBN and to wipe out mobile blackspots after the Labor Government dragged their feet and forgot our regions. Connectivity is essential to our regional communities."
"We are committed to eliminating mobile blackspots across 1 million square kilometres of regional Australia by 2025 (an area larger than the size of South Australia). This will deliver new or improved mobile coverage for tens of thousands of households and thousands of kilometres of regional roads."
"Our regional and rural communities deserve the same opportunities as our cities. Our young Australians in particular should have access to a world-class education, no matter where they live. Our new Regional Study Hubs and backing for the Country Education Partnership's Rural Inspire initiative are key to helping young people set their sights high, and giving them the support they need to get there."
The Deputy Prime Minister said the Morrison-McCormack Government knows that when our regions are strong, our nation is strong.
"We want to help make regional Australia an even better place to live, work, and raise a family," Mr McCormack said.
"The Morrison-McCormack Government has been delivering the infrastructure that regional Australia needs – whether it's upgraded roads, Inland Rail or better ways to harvest and manage our water resources."
"Only the Liberals and Nationals can pledge to have a Regional Development Minister at the Cabinet table that actually comes from regional Australia."
The Minister for Regional Services, Sport, Local Government and Decentralisation, Senator Bridget McKenzie, said that "only the Coalition understands that not all regions are the same and that local issues requires local solutions."
"I will continue to work with the private sector to create the policy settings to encourage businesses to move more of their jobs to regional Australia."
"I am committed to continuing our practical, planned decentralisation agenda to support the growth of our regional areas and better connect agencies with the communities and people they serve." 
The Government's Plan for Investing in Regional Australia will ensure we continue to deliver:
Record levels of investment in road, rail, water and telecommunications infrastructure across the nation;
Essential services for regional areas through our Stronger Rural Health Strategy, Aged Care support and Regional Education initiatives;
Financial Assistance Grants to help local governments deliver their local priorities for infrastructure, health, recreation, environmental and employment;
Targeted migration program under our Population Plan, to support workforce needs of regional businesses and support vibrant communities; and
Building Better Regions grants to support local community projects.
The record investment the Coalition has made in Regional Australia is only possible because of the Government's strong economic management.