Whilst running a successful hotel can be a massive undertaking, you can streamline your processes with the right hotel management system. Unfortunately, some of these software solutions can be very complex, causing managers to either choose simpler systems that don't offer all they need or opting for those that offer far more than they really need.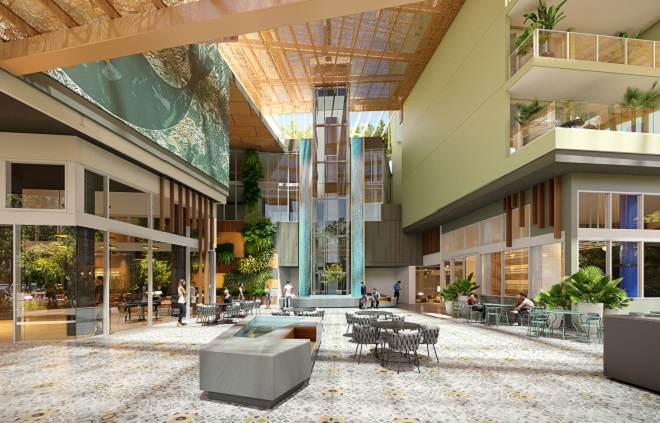 To help hotel managers select the best hotel management system for their needs, here is a short checklist that should help clarify your requirements.
Does it offer real-time reporting?
To accurately predict your occupancy rate and fine-tune your prices, you need up-to-the minute reporting from your hotel management system. This means that you need to investigate the type of reports created by the system you are considering, ensuring that there are no unacceptable time lags. These time lags could negatively impact your management plans, pricing and discount offers.
Can it fully integrate with your PMS?
Your property management system (PMS) is the heart of your hotel, so any other software systems must integrate fully with the PMS, otherwise it's not a viable solution. This will save your staff an enormous amount of time, otherwise spent extracting data from different systems; they should be using a system that takes information from your PMS and delivers it seamlessly to your housekeeping operations, catering services, email marketing software, hotel metrics package, monetisation software, etc. It doesn't make sense to employ systems that do not support and work together, because it's this integration that will help drive your revenue.
Does it offer a powerful channel manager?
This integration of your hotel management system also includes your booking system that must be able to update bookings from your website, mobile device bookings, walk-ins, small retail agencies and OTAs, instantly on your PMS. This functionality allows you to keep your occupancy rates up-to-the-minute in real time and prevent the issue of overbooking. A channel manager will significantly improve your hotel's operational efficiency and it must work flawlessly with all your software.
Does it offer support and updates?
Learning to use a new hotel management system can be time consuming, so you need a company that offers online support, as well as automatic software updates. When your staff can easily find the help they need and you don't need to pay for software updates (also ensure that the system doesn't need to go offline when being updated), you have the makings of a winning software package.
Does it provide high level data security?
In today's age of hacking and data theft, your hotel management system must be very secure. Your system must use all the latest encryption devices and you must have a plan in place if the worst happens and your system is hacked. Identify where your guest's private data is being stored online and ask about the security of these servers. Guests are very aware that their data could be compromised when it is entered into booking software or it's stored online. This means you need to do your homework and only purchase the most safety conscious software.
If you work your way through these five questions, you should have no problems finding the best hotel management system for your hotel.