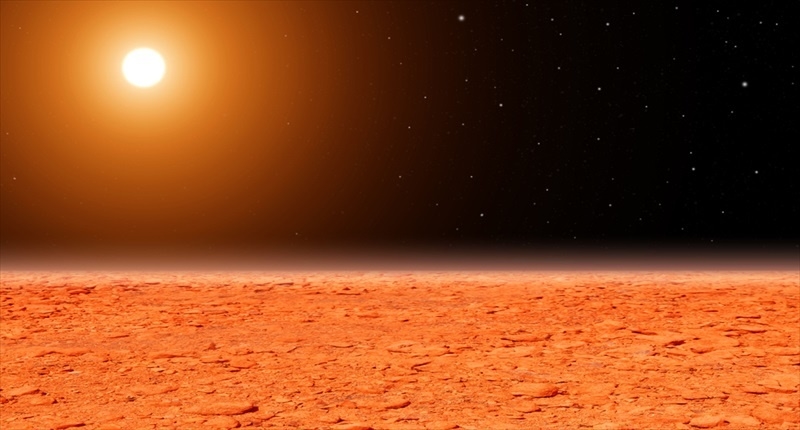 Viking space probes I and II were the first to collect physical evidence indicating microbial life during their active missions on Mars in the mid nineteen seventies. Now after forty years of gathering dust at the NASA Archives in Maryland, there is a new effort to digitally preserve the decaying analog data from Viking I, which is precariously stored only on microfilm, by a group of scientists at Goddard Space Flight Center.
But much more research, elemental analysis and exploration will be required before scientists can fully understand the true extent of any life that may reside on the Red Planet.
To that end the European Space Agency's Trace Gas Orbiter probe continues the ongoing gold rush to see what wonders Mars offers. ESA's Exo Mars exploration missions are ongoing. Next on their agenda is a robotic rover built in England equipped with a drill to uncover more of Mars' hidden secrets.
Facts and Tall Tales
Numerous unmanned space expeditions from Viking One have been hacking away at the ancient mysteries that have driven mankind bonkers for aeons. Just what is up there in that sea of tiny lights?
Along with the ever-growing catalog of data on the fourth planet in our solar system, there are unexplained legends that have persisted. These seeming tall tales have sometimes clouded the environment for Mars exploration. Like the image of a face purported to be from some ancient Martian monument.
Other claims like the finding by researchers of hydrated salts (indicators of water present), riverbeds, even running water and underground oceans, continue to tantalize scientists and laymen alike.
Ever-Expanding Knowledge of Red Planet
After all of the volumes of information that has been collected to date from probes, meteorites and telescopes, one might have hoped that scientists could have provided us with a more certain answer by now as to whether or not the planet contains any life forms. The scientific consensus appears to be a definite maybe.
Here are just some of the facts that support the theory that Mars is nurturing or has nurtured life:
A Mars Curiosity Rover drill sample analysis revealed chemical ingredients such as nitrogen, hydrogen, oxygen, sulphur and carbon. Compounds that indicate to NASA Researchers that the planet was once capable of supporting living microbes.

Clay-like drill samples from a Martian rock dubbed "John Klein" that are part of a deposit of Sheepbed mudstone in an area called Yellowknife Bay at Gale Crater, also hinted at the existence of a prehistoric lake on Mars.

Organic chemicals, which contain the building blocks of life, were found in separate drill samples from two different Mars drilling sites.

Researchers claim that actual liquid water runs down canyons and craters during Mars' summer months.
The Final Frontier
As the facts and figures from the many expeditions to Mars to date mount, and studies of the data beamed back to earth from Mars have multiplied, so too has intense interest grown in finally staging a manned flight to the Red Planet. That is the surest way to determine if there is life on Mars.
Let's just go there and if there is not any life on the orb, then we have the technology to create it for ourselves! The following groups and organizations are determined to do just that: