Written by

NewsServices.com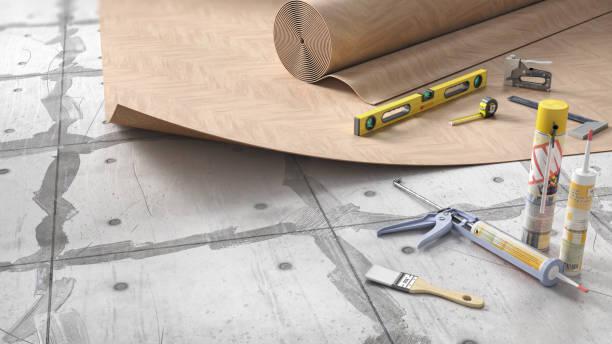 All good things come to an end. A few years back you would have thought that you had purchased the best flooring for your home. You probably never thought that the day would come that you would need to replace the perfect flooring. However, the fact is that even the homeowner who maintain their carpets regularly have to replace them eventually. No matter how careful you are, you cannot keep them forever. It does not mean that carpet is not a good flooring option, it means that it has served the purpose and needs to be replaced. Professional carpet repair and
carpet restretching Brisbane
companies recommend replacing the flooring when severely damaged or whenever required.
According to a professional carpet repair services provider, most carpeting lasts for 5 to 15 years depending on the quality of the carpeting, foot traffic, and the quality of the padding.
Does it mean that you have to use the carpet for 15 years before you replace it? No! You are likely to replace it sooner than that. Several factors can influence your decision to replace the flooring.
Carpets offer the best comfort within the first few years. But after that, they are subject to wear and tear like other flooring materials. The decision to replace the flooring comes after you discover multiple issues. Sometimes the reason for replacing the carpet is simply because the homeowner wants to upgrade the look of the house. You certainly do not have to wait for 15 or more years till the carpeting is destroyed before replacing them or switching to new flooring material.
In this blog, you will learn of the various reasons why you need to replace carpeting. Continue reading and find out how to keep your home looking beautiful and spotless.
Reasons to Replace & Repair Your Carpet
Foul odour

Even if you wash your flooring at regular intervals and apply the right cleaning techniques, you can extend the life but not forever. There always comes a time when you may notice a foul smell lingering on the carpet. The presence of pets and kids increases the chances of foul smells. In some cases, you will experience the odour even after cleaning the carpet. It usually happens when the odour has deeply penetrated within the carpet fibres or the subfloor. If you notice the musty odour of mould or mildew, it is high time to replace the carpeting. You can either replace it with new carpet or entirely new flooring material.
Accumulation of dirt, dust, and hair

If you notice that your house is dusty even after cleaning, it may be due to dirty carpeting. Most carpet tends to do that towards the end of their lifetime. You need to replace them not just for aesthetic reasons but for health reasons. Professional carpet repair Brisbane technicians suggest this to provide a healthier living environment for your loved ones.
Normal Wear and Tear

Generally, carpets show signs of wear and tear after five years. Several factors can affect the longevity of the flooring. These factors include foot traffic, carpet padding, and maintenance. However, no matter which flooring material you use, it will not last forever. You may rearrange the furniture or use other things to cover up the damage, but you cannot hide it forever. Once the carpeting starts tearing up, it is essential to hire a professional before it completely gets damaged.
Professional carpet repair Brisbane
technicians suggest hiring an expert to repair the damage and extend the life. You can hire a professional carpet repair service Brisbane technician for small rips and tears. But the truth is that carpeting will never be the same. You would need to replace the carpeting when this starts to happen or switch to other flooring material.

Heavily stained carpet

As a top carpet restoration services provider, we have looked into several carpets that have been heavily stained. Stains on the carpeting are inevitable, especially, if you have pets and kids running across the hall. If you keep hiding the stains with rugs or furniture, it is only a matter of time before your carpet starts to look like a minefield. Some stains are caused by pet urine, faeces, and vomit. You cannot afford your guests to hold their breathe to avoid inhaling the foul smell. You can call in professional carpet repair technicians or replace the carpeting if it is unsalvageable. 
Selling your home

It is an old trick. Unfortunately, several homeowners in Brisbane are not aware of this. You can significantly increase the price of your house by changing the carpeting. When buyers see outdated carpeting, they may feel that even the house is old. By replacing the flooring, you can give your home a trendy look and make it pleasing.
Professional carpet repair services providers suggest replacing carpet if you see any of the above-mentioned signs. It is essential to discard the old carpet for the health and aesthetic value of the house. However, ensure that you are working with experienced and professional carpet restretching Brisbane technicians for the best results.