With over 65 establishments and counting, Dome cafes are no doubt one the most popular settings for dining, socialising, and relaxation in Australia. But it isn't simply the aroma of freshly roasted coffee that draws people in. These days, part of the appeal Dome has comes from the ornate ceilings found in the heritage sites that they have committed to restoring. 
These works of grandeur stem from the franchise's dedication to local heritages, having established a close relationship with the Heritage Council of Western Australia. The Dome franchise turns old buildings into restored sites with beautiful cafe fitouts in Perth that the public can visit once again.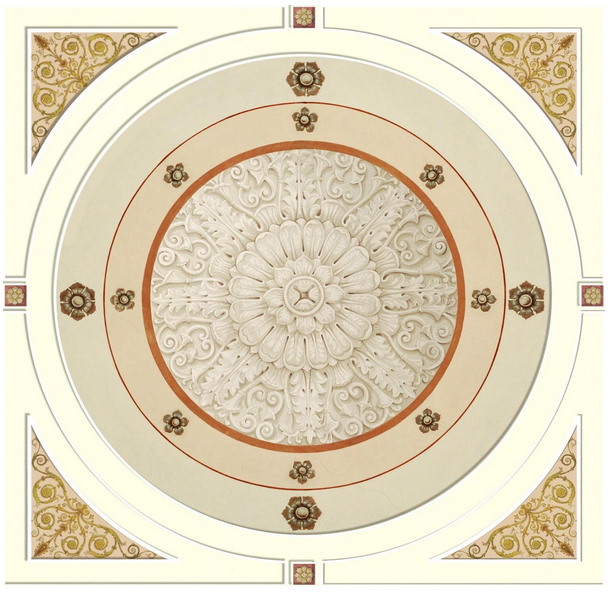 Lost Histories Restored
One of the many reasons people visit heritage sites may be because of the rich history and stories that the physical structures carry within their walls. However, due to many years of neglect, these heritage buildings often become liabilities as they are left to decay. The lack of maintenance causes them to become practically unsafe for use, so they require a lot of time and repair work to become presentable and functional once again. 
A Quiet Regional Revival
The managing director of the Dome Cafe Group, Nigel Oakey, saw the potential these sites had in bringing a tourism revival to their surrounding communities. So instead of simply letting these buildings be demolished, the Dome Group began collecting and protecting such structures in order to preserve and pass down the State's rich history. 
By adapting decaying buildings into boutique hotels with cafe fitouts in Perth, Dome's imaginative projects continue to help bring back a sense of character and vibrancy that once defined the regional towns in which the hotels are located. While these are boutique hotels, The Dome Cafe Group has said that they aim for "faithful restoration work that keeps the heritage significance intact" in the hopes of seeing life breathed back into the surrounding communities. 
Commitment to Heritage Conservation 
As some of the buildings are more than 100 years old, the restoration process requires a lot of consideration, respect, and careful expertise. To give an idea of just how much hard labour, planning, skill, and monetary expenses are dedicated to these restoration projects, here's how some of the project architects described the construction site of their first project, the 1891 Premier Mill Hotel in Katanning that opened in 2018. 
The original decaying structure was said to have waterlogged bricks in a flooded basement and plenty of rotting jarrah timber. The antique machinery strewn throughout the property was evidence of the flour milling and wine and cordial production that the building was once used for. At first, the architects were a bit sceptical about taking on such a task, but stuck to it they did, and the results are breathtaking. 
Presently, Dome's Premier Mill Hotel and attached cafe in Katanning now allows its guests to pay homage to a rich Australian history, delighting as they take in the beautiful union of old and new architecture. On the hotel's website is a page dedicated to telling the story of the iconic Premier Roller Flour Mill that spans over 130 years. Each of the 22 rooms offer different pages of the Mill's story, with original elements such as vaulted ceilings and staircases intact and restored. The hotel now stands as a symbol of commercial rejuvenation of the town and district, and a celebration of Western Australia's industrial heritage.
Ornate Ceiling Restoration
As part of the restoration project and adaptation into a hotel and cafe fitout in Perth, the original ornate ceilings that once graced the rooms of each heritage building require special attention. Care must be taken when new plaster replicas of the cornices, archways, decorative ceiling panels, and rosettes are being installed to restore or recreate the interior design that once was.
Just as the beauty of an ornate ceiling comes from its intricacy and attention to detail, alluding to the patience, skill, and artistic vision of the original crafters, so does its restoration require an expert hand. Heron Ceilings, a professional Perth ceiling installation and restoration business, have been known to help Dome restore some of the most beautiful heritage ceilings Perth has to offer. 
State Recognition and Awards
In 2019, the Dome Cafe Group was awarded as one of the winners of the Heritage Tourism Product as well as the Conservation or Adaptive Reuse of a State Registered Place by the Heritage Council of Western Australia. These state-recognised awards intended to "recognise the exceptional contribution to heritage by professionals, volunteers and organisations and celebrate their commitment to heritage conservation, adaptive reuse, interpretation and tourism across Western Australia".  
That's why the professional team at Heron Ceilings, who specialize in restoring and maintaining heritage buildings, are one of the contractors that Dome calls upon for their professional ceiling restoration services. Whether it is restoration or installation work that is needed, Heron Ceiling's expertise and dedication to quality workmanship make them a great choice of contractor for a restoration project or cafe fitout in Perth. 
A Celebration of Australian History
Dome's commitment to local heritage aims to restore not only buildings but also "a sense of community built on vision, passion and pride", as evident in their dedication to conserving the original character of their chosen heritage sites. To date, Dome Cafe Group has attained 12 Western Australian state heritage-listed buildings, with a promise to rescue more historical buildings from demolition. Now, with a historian and highly skilled contractors and architects as part of Dome Group's restoration team, Mr. Oakey doesn't seem to be slowing down in his vision to help reinvigorate regional industries and communities through transforming historical buildings.