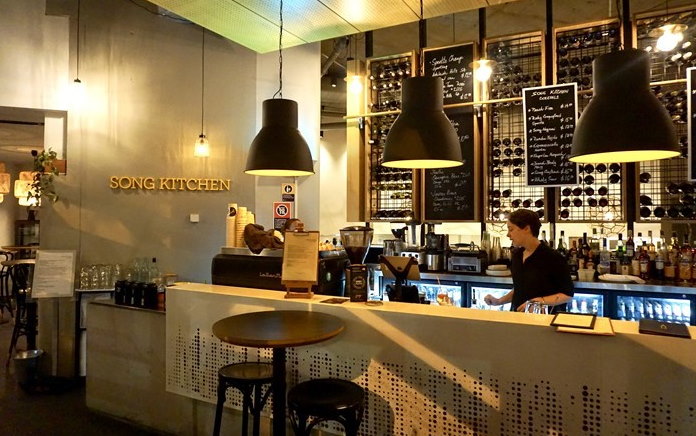 SYDNEY EATERY SCRAPS MELBOURNE CUP LUNCH OVER RACEHORSE HORROR
A Sydney restaurant has cancelled its $100-a-head Melbourne Cup lunch on Tuesday in a deliberate stance against the brutal deaths at abattoirs of healthy thoroughbred racehorses, exposed in recent media reports.
An explosive ABC TV report revealed hundreds of thoroughbreds being kicked, punched and whipped before being inhumanely killed in an abusive practice feared to be widespread across Australia's $1 billion horse racing industry.
General manager of Sydney's Song Hotel, Jon Ackary, said he lost the appetite to host a Melbourne Cup lunch at the hotel's restaurant after seeing the cruelty dished out to some race horses that no longer work at the track.
The Song Kitchen and Bar, on Wentworth Avenue near Hyde Park, expected up to 60 diners for a set lunch on Tuesday but has refunded deposits and advised guests the event was cancelled."
"I wasn't trying to make a political statement but many staff were quite upset about the story," he said. "When I asked them whether they wanted to go ahead, no one felt like celebrating."
The Song Hotel and Song Kitchen and Bar are profit-for-purpose businesses for women's support and advocacy organisation YWCA Australia.
Revenue raised through the hotel and its catering arm are reinvested in the YWCA's community programs which empower women through leadership, advocacy and critical frontline services, including crisis support, domestic and family violence prevention and early intervention, mentoring and housing and homelessness services.
YWCA Chief Executive Officer Michelle Phillips said she supported Song's decision to cancel its Melbourne Cup lunch.
"I'm proud to stand by the decision of our Song Kitchen and Bar to step away from the event promoting the Melbourne Cup," Ms Phillips said.
Mr Ackary said while he welcomed the Victorian Racing Commission's initiative to give 10% of ticket sales and 5% of membership sales to a new equine fund, the Song Kitchen and Bar would not go ahead with the lunch.
"It's not something every business could do but it's a decision we stand by," he said.