Written by

NewsServices.com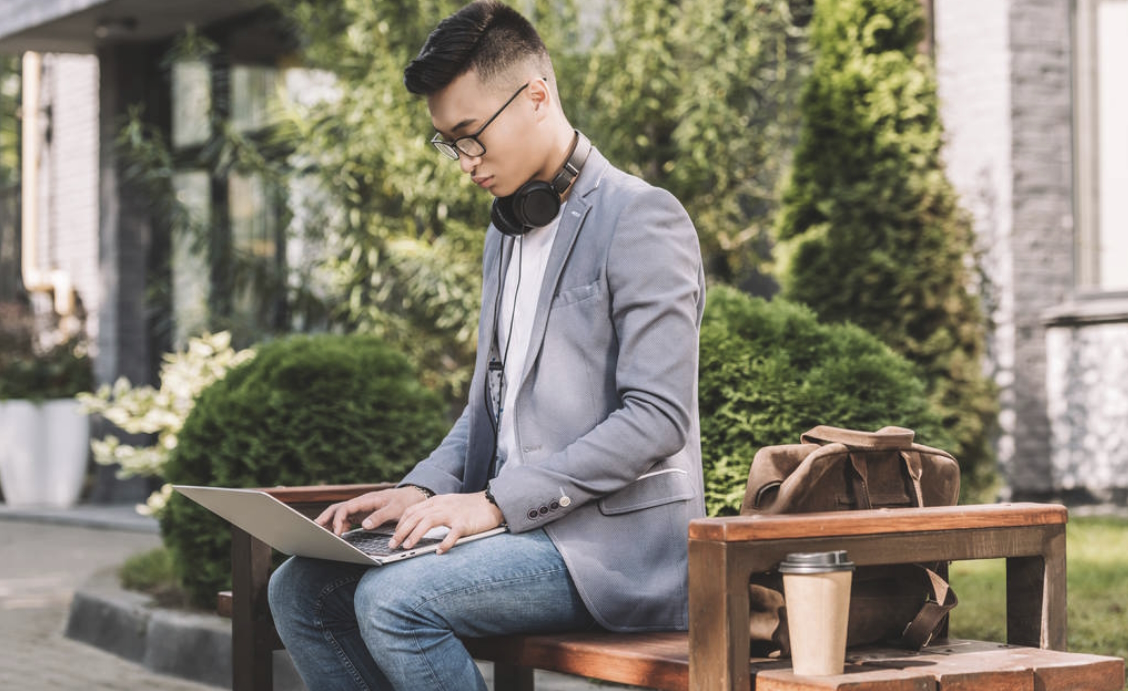 Types of Laptop Bags for Men
When it comes to choosing a bag for your laptop, men have plenty of options. Whether you are a frequent traveler or just need something to carry your laptop around town, there is a bag that will suit your needs.
Here are some of the most popular types of laptop bags for men:
Backpacks

– Backpacks are one of the most popular types of laptop bags for men. They offer plenty of space and feature adjustable straps that make them easy to carry around. Backpacks are great for taking on road trips or just carrying around your everyday essentials such as books and other items. Plus, they come in an array of colors and designs so you're sure to find one that suits you best.
Messenger Bags

– Messenger bags offer style while also providing enough space to fit all your personal items. The longer straps make it easier to carry heavier loads, while the stylish design makes it perfect for business trips or any occasion where you want to look sharp.
Briefcases

– Briefcases provide more protection than backpacks and messenger bags since they usually feature multiple compartments and extra protective padding on the inside walls. This type of bag is perfect if you're looking for something sophisticated yet still offers enough space for all your essentials.
Benefits of Using a Laptop Bag for Men
Laptop bags for men are a must-have accessory for any man on the go. With a laptop bag, you can easily transport your laptop and other items safely and securely. Whether you're heading to the office, going to school, or traveling for business or pleasure, having a laptop bag makes it easier to stay organized and keep all of your essentials safe. Here are just some of the benefits of using a laptop bag for men:
Protection:

Laptop bags provide extra protection from bumps and scratches that can occur when transporting your device around town or on an airplane. Many models come with additional compartments for storing items like chargers, headphones, books, and other accessories that you may need while traveling. They also come with padded straps so carrying them around is comfortable and easy on your back.
Style:

Laptop bags come in many styles such as messenger bags, backpacks, briefcases and more so you can choose one that fits your individual style best while still providing maximum protection for your device. Some even feature pockets on the outside so you can quickly access small items like keys or ID cards without having to open up the entire bag itself!
Features to Look for in a Laptop Bag for Men
When shopping for a laptop bag, men have many options to choose from. It can be overwhelming when trying to decide which bag is the right one for you. A good quality laptop bag is an investment and should last you a long time. To help make the decision easier, here are some features to look for in a laptop bag for men:
Durability:

A good laptop bag should be made of durable material such as leather or canvas. The stitching should also be strong and tight so that it doesn't come apart easily. Look out for bags that have waterproof coating too, so your device remains safe even when exposed to rain or water splashes.

Padding:

Padding is essential in keeping your device safe from accidental drops or bumps while on the move. Look out for bags with multiple layers of protective foam padding that covers the entire inside of the bag and ensures your device stays secure and scratch-free at all times.

Storage Space:

Make sure you pick up a laptop bag with enough room to store other items like chargers, documents, books etc., without having them get squashed up against each other or taking up too much space within the bag itself.
Tips on Choosing the Best Laptop Bag for Men
For the modern man, a laptop bag is an essential accessory. Not only does it protect your laptop from the elements, but it can also be a stylish way to show off your professional side. But with so many types of laptop bags available on the market today, how do you choose the best one for you? Here are some tips to help you pick out the perfect men's laptop bag:
Consider Your Laptop Size:

The first step in choosing a laptop bag is to consider what size of laptop you have. Different bags will fit different sizes of laptops and tablets, so make sure to measure your device before shopping for a new bag. Also keep in mind that if you plan on carrying around other items like books or chargers, then make sure that your chosen bag has enough space for them as well.
Choose Durable Materials:

Laptop bags are meant to protect your device from wear and tear so make sure that it's made from durable materials such as leather or canvas fabric with reinforced stitching at seams and corners. Look for waterproofing if needed as well since most laptops are not water resistant on their own.
Conclusion
In conclusion, laptop bags for men are an essential accessory for any man looking to stay organized and stylish. With a variety of styles, materials and sizes available, there is something for everyone. Whether you prefer a backpack style or messenger bag style, there is sure to be a laptop bag that will fit your needs perfectly.