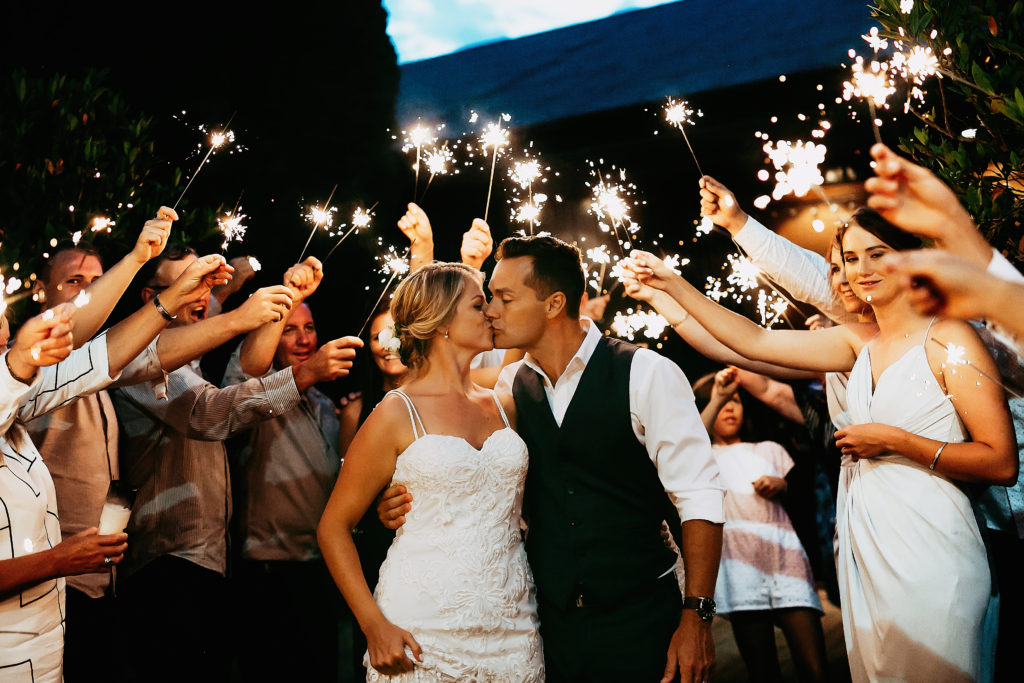 When it comes to wedding, the band at the reception is one of the first things couples think about (after the venue and the dress of course). And of course, the music you choose for the reception will determine the mood of the celebrations. But what about the mood during the ceremony?
If you're getting married soon but haven't yet thought about what music to use at the ceremony, here are some ideas to help get the ball rolling.
A string quartet
Classic, elegant and romantic, a
string quartet
is an obvious top choice for a wedding ceremony. They can play classical or modern music and still sound sophisticated.
A string quartet also looks great perched on white chairs on a lawn at an outdoor wedding if you're lucky enough to have good weather.
Your favourite song
This is a more modern, low budget option but executed properly it can be super romantic. You can choose yours or your partner's favourite song (or perhaps one that you both love) and walk down the aisle to that. It's easy to pull off as well, just make sure you have adequate speakers that plug into your phone or music playing device.
If you choose this option, just make sure you have someone you trust in charge of pressing the play button! Otherwise, you might be accidentally walking down the aisle death metal (unless that's your thing of course).
A cappella singers
Don't worry, this doesn't mean you have to have the cast of Glee singing a cheesy up-beat version of an old glam-rock classic… unless you want that! A cappella singers can also be a fairly low maintenance option that can work for both an indoor and outdoor wedding.
Whether it's 1, 2, 3 or 12 people singing your favourite song, you can find an option and an arrangement that suits you.
A brass band
This is another option that can be adapted to suit your specific needs. So whether it's a trumpet duet or a full on brass band playing New Orleans jazz, you can find something unique that fits your style.
Gospel Choir
OK, so this one's a bit more ambitious than some of the other options but you don't have to be Meghan Markle or Prince Harry to have a Gospel Choir at your wedding. Whether it's by making a donation to your local gospel church or hiring a professional choir to come in and sing, you can find an option that fits your budget.
Remember, Gospel doesn't have to be all happy-clappy and upbeat. That stuff is great for weddings and all sorts of occasions, but you can also find slower songs and arrangements that are full of soul, beauty and romance. It also doesn't have to mean having a hundred people on stage. It could be a small choir of ten wonderfully soulful singers bringing you their version of your favourite song.
In Summary
There is only one rule when it comes to picking music for your wedding ceremony: make sure it's what YOU want (and your partner of course). Naturally, budget and logistics will play a part in your final decision, but as you can see from the examples above, most things can be scaled back to suit a smaller budget and space if required.
So it doesn't matter whether you're walking down the aisle to a live new-age death metal band, a classic recording of smooth jazz or a friend playing a solo on a kazoo; as long as it reflects who you are and what you want, it will be perfect!