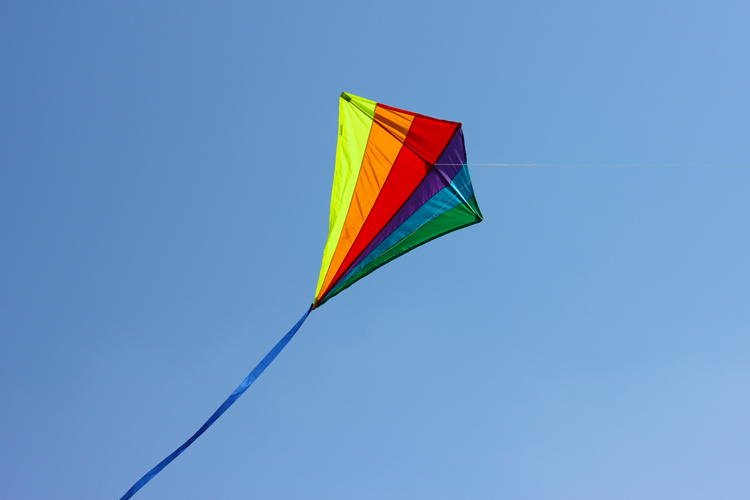 When you want to encourage your children to spend more time outdoors, the last thing you want to get them for a gift is the latest computer console. If it's your child's birthday coming up, and you want to get them a gift that will have them eager to play outdoors, take a look at our guide to the best outdoor presents.
A kite
This affordable gift is a wonderful way to encourage your child to get outdoors. You may even want to consider gifting them with a design your own kite kit. Cleverpath.com has an amazing fabric kite kit for less than $7 which can be coloured-in. It is important that you supervise your children at all times when they are assembling and using the kite as the string can be a strangulation hazard.
Ever since this was introduced to the gardens of children all over the world, the trampoline has been a much-loved toy for kids of all ages. On the right, safe trampoline a child can enjoy jumping and tumbling on their own and with friends. Trampolinify.Com is a great resource for comparing the best trampoline's available and will help you select the right trampoline for your outdoor space and for your children.
Garden skittles
It seems simple – roll the ball and knock down the skittles, but there is more skill required for this game than meets the eye. Outdoor skittles not only get the kids playing outside, but it helps them work on their hand-eye coordination, and is heaps of fun!
Pop up a rocket
Launch your very own rocket from its super cool launch pad and watch it fly up to 30m into the air! The colourful foam rockets will keep your kids entertained for hours as they try to launch them as high as possible using the pump and tube.
Bubble kits
Most children love bubbles, especially toddlers and younger kids. There are many different varieties of bubble kits available, from the traditional smaller bubble kits, to the huge bubble making kits, like XXL Bubbles.
Giant sunflower set
Gardening is fun for all ages, and getting your child a gift that encourages them to explore the world of gardening can only be a good thing. The giant sunflower set includes sunflower seeds, a plant pot and an instruction booklet.
A playhouse
The next best thing to a treehouse, the playhouse is an item that can be introduced to almost any back yard or garden. Let your children's imaginations run wild as they enjoy their outdoor playhouse, on their own, or with their friends. There are playhouses to suit every budget at ToysRus.com, so why not take a look and discover the perfect playhouse for your family?
Roller wheel
There is nothing like a giant inflatable hamster wheel to get kids excited. Perfect of you have an expanse of space in your garden, or even if you fancy a new toy to take to the park, the roller wheel is so much fun.