Written by

Jeanine Leane, Associate Professor In Creative Writing, The University of Melbourne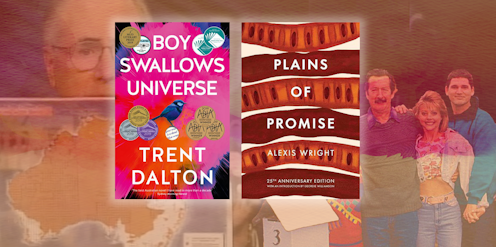 The Mabo decision in 1992 was a turning point for Australia. It finally overturned the dishonest doctrine of terra nullius and recognised Indigenous land rights. It was a moment of hope, accompanied by a productive tension.
Mabo followed a decade in which awareness of the need to address Indigenous dispossession had grown. In the preceding years, sectors of the (white) settler population had begun to distance themselves from a triumphalist, uncritical view of the past. They had finally stopped looking away.
They had stopped looking away from shocking dispossession, disregard, and dismissal of the nation's First Peoples. From the pretences of equality, a fair go and mateship. From the flattening of intersections of identity such as race, cultural backgrounds; and sexualities other than heteronormative.
An important cultural conflict, out in the open, seemed imminent. It would have been healthy.
Paul Keating broached some of that necessary conversation in the December 1992 Redfern Park Speech. Although that speech has been over-eulogised since, it was the first time that a prime minister used the pronoun "we", naming settler Australians as the ones who needed to shift their attitudes and behaviour and take responsibility.
'Comfortable and relaxed' evasion
But the Mabo judgement also sparked a backlash which in 1996 contributed to the election of a new prime minister. John Howard immediately set about urging Australians to feel "comfortable and relaxed" about the past. Howard shifted the "We" of Keating to "Us" (and "Them").
Since then, Howard's masterful weaponisation of "us and them" as a cornerstone of national identity has influenced debates in literary and artistic circles. He transitioned the Australian psyche from Menzies' forgotten people to Howard's battlers – who eventually became the Morrison quiet Australians of the past four years.
Conservative governments have held office for the lion's share of the 30 years since 1992. Their politicians have historically pitted those who are interested in advancing conversations (and genuine dialogues) around class, racial, and gendered equity against the "ordinary" Australian – usually still imagined as a white settler.
The robust public discussions around intersectionality, equity and diversity – along with social justice agendas and displays of ethnic identity and pride – that were coming to be considered healthy in a pre-Howard era were repositioned as a divisive "them" discourse. They still are.
I want to unwind the post-Mabo climate, and the continuing evasion legacy of the Howard years in settler writing, through examining some settler texts (the storytelling emerging from settler colonialism) spanning the late 1990s to where we are today, in 2022.
Read more: Live-streamed event: Top thinkers explore the life and legacy of Eddie Mabo
The Castle, Mabo and Howard's 'Us-Australians'
In 1997, a film hit Australian cinemas that nailed the Howard ethos and represented the "Us-Australians". It set the blueprint for the largely flatliner, non-intersectional, evasive textual conversation to follow. The film was The Castle.
IMDB
The Castle is the story of the Kerrigan family – portrayed as an ordinary, clean-living, working-class family in western Melbourne. The family live in a ramshackle home they have built themselves, just a few metres from Melbourne Airport in Tullamarine.
When their family home is condemned by a building inspector and plans are revealed, showing that the property is to become part of a government-planned expansion of airspace, the family enter a legal battle to save their family home. The plot of the film revolves around this battle.
25 years on, the timing of this film and its post-Mabo message are worth unwinding.
The film's narrative verifies gender binaries, heteronormativity, larrikinism, healthy scepticism, surface egalitarianism and manual-hands-on type jobs. It verifies minimal engagement with national/current affairs, mateship, and the great Aussie illusion of luck and chance. It reflects minimum diversity always matched with jibes at difference, masked as humour (e.g. "the wogs next-door"). And it valorises an attachment to the Australian dream of private property, represented through a small corner of Australia – the suburban backyard.
Comic as The Castle may be, its overt ideology can be interpreted critically as enacting a self-reflexivity on the part of the viewer: a how-would-you-feel-if-you-were-the-Kerrigan-family moment. It undermines the disengagement from politics, national and current affairs that was being encouraged from late 1990s Australia, which is still persistent in popular settler texts. But it also enacts a disengagement with "other Australians who don't have any property to start with". It's a story for the propertied only.
Daryl Kerrigan makes a brief and fleeting reference to "knowing how the Aborigines feel", in having land stolen. It's poised as a statement spoken to the nation for brief consideration, as if Daryl is saying it for everyone. His wife's dismissal with "have you been drinking?" and Daryl's short rejoinder, "people have got to stop stealing other people's land in this country", are striking for the way the sentence is allowed to hang – inviting the rest of the "Us-Australians" to whom John Howard was talking to finish the statement. Moreover, the audience can.
I think it is no accident that the moment is poised and framed this way: to allow the viewer time for a quick mental calculation between their "little piece of Australia" and the vast tracts of Australian First Nations land that Howard's government positioned as "under threat from Native Title" when he used a pendulum to describe Australia's swing towards recognition of First Nations sovereignty (and the need to address it through the 1996 Wik Ten-Point Plan).
What doesn't Daryl Kerrigan say? Where does he not go? Which people and whose land? Which land has got to stop getting stolen? And when it's got to stop? And what of the intersections of identity, and the entanglements between First Nations peoples, settlers, and many different diasporas to Australia since – left unexplored in this statement, in this text – who have been largely evaded in Australian mainstream literature since?
Also – how polite is the text? It's the ultra-genteel working-class backbone of Australia on display. Howard ushered in, and his legacy left, an era of the dangerous politics of settler civility – the language of euphemism and evasion.
There's nothing about the Kerrigan family that threatens the status quo of the "Australian Dream" and the mythscape of a united nation.
The Kerrigans' challenge to the system is positioned as a healthy insurgence – the Kerrigans' quarter acre is inconsequential to the state. Their win is positioned as a concession to a good family by a benevolent system. The film glorifies white crime as Aussie larrikinism – there's a son in jail, a scene with a firearm, a scene where a truck is used to tear down someone's front gate.
The film upholds a landmark case, for which and whose land (or property) really is sacred in post-Mabo Australia – and it's not First Nations land. At a time when right-wing politicians and newspapers were arguing against native title, The Castle sold a story to a nervous nation that was quite reassuring.
Think about the casting. How would these roles fly with a family that's anything other than white? What sort of appeal would the film have had (and still have) if the family at the centre, fighting for their piece of land, were Aboriginal? Or Lebanese?
IMDB
Can you imagine the different reaction if a First Nations protagonist or a protagonist of Islamic heritage had pulled down the gates to someone else's property in a tow-truck, or pulled a gun on someone? Would it be funny then?
Imagine a First Nations family being as relaxed as the Kerrigans are about their son – or anyone – being incarcerated. An audit of secondary social science and humanities curricula that I undertook in 2020 revealed that The Castle is the most taught text in units relating to identity and culture in Australian high schools. This film is a canonised text for Australian settler identity.
At the end of the Howard era, Australia's Indigenous population was in a ruinous state. Australia's extraordinary natural environment was threatened on numerous fronts, and its people were beginning to ask where the wealth had gone. Public schools and public health were in crisis, social welfare was decimated, housing was unaffordable for many, and wages and conditions were being cut under Howard's industrial reforms.
At the height of the 2001 election, when 400 refugees were rescued from a sinking boat and left stranded in the tropical heat on the deck of the Tampa, Howard publicly refused permission to land the refugees in Australia. His immigration and defence ministers claimed that refugees had thrown their children overboard, leading Howard to declare: "I don't want people like that in Australia." Only after the election was it proven that the government had known the claim was false.
Dean Lewins/AAP
Truth became an inconvenient detail from here on. We entered an era of post-truth. The nation's already murky relationship with its hidden truths – its settlement by invasion, massacre and cultural genocide, and the continued legal fiction of terra nullius – were relegated to the spectre of irresolution that hangs over of the nation.
At the heart of the legacy of Howard's 11-year era is an unease, and (dis) ease – something deeper that Australians would perhaps rather not admit. For a decade, Howard's power had resided in his ability to speak directly and powerfully to the great negativity at the core of the Australian soul. Its timidity, its conformity, its fear of other people and new ideas. Its colonial desire to ape rather than lead – and its shame (which sometimes seems close to a terror) of the uniqueness of its land and people.
The country was frightened: unready for the great changes it must make, and ill-fitted for the robust debates it must have.
Read more: Post-truth politics and why the antidote isn't simply 'fact-checking' and truth
Alexis Wright's overtly political, 'distinctly First Nations' debut novel
Released in 1997, the same year as The Castle, paralleling the narrative of "Us", was Plains of Promise, the debut novel by Waanyi writer Alexis Wright.
Alexis's work arrived with much less fanfare – it was neither subtle nor polite, amid its intricate plot and beautifully crafted words in the language of the coloniser. Plains of Promise spoke to the "Them" – those "other Australians" outside of the "Us" that Howard claimed to be governing for.
Read more https://theconversation.com/friday-essay-30-years-after-mabo-what-do-australias-battler-stories-and-their-evasions-say-about-who-we-are-187110