Written by

David Thorburn, co-Group Leader, Brain & Mitochondrial Research, Murdoch Children's Research Institute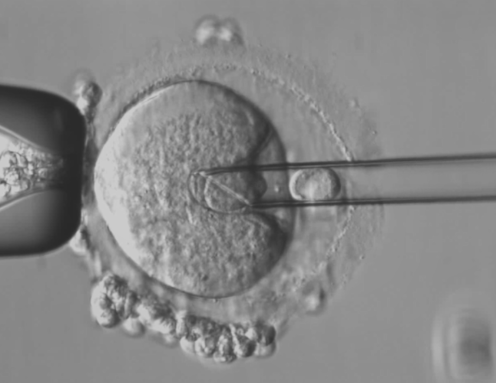 The Senate is this week debating "Maeve's law" – a proposal to legalise access to new assisted reproductive techniques that will reduce the risk of parents passing on mitochondrial disease to their children.
Photo courtesy of the Hood family

,

Author provided
The legislation, formally called the Mitochondrial Donation Law Reform (Maeve's Law) Bill 2021, is named after Maeve Hood, a six-year-old Victorian girl who lives with Leigh syndrome – a disorder in which the body's cells fail to produce enough energy. Tragically, Maeve is unlikely to survive beyond childhood.
This week's expected vote will be the first conscience vote in the Senate since the historic reforms to allow marriage equality in 2017, and is already being passionately debated.
But the issues raised are unlikely to be new. These reforms have already undergone extensive community consultation and been approved by the House of Representatives.
What is mitochondrial donation?
Mitochondria are energy-producing structures inside cells, which have their own DNA and are separate from the cell nucleus containing the bulk of the cell's DNA (called "nuclear DNA"). Mitochondrial DNA is inherited entirely from the mother's egg, so if a mother has mutations in her mitochondrial DNA she is at risk of passing life-threatening conditions to her baby.
Conceiving a baby via mitochondrial donation involves implanting the mother's nuclear DNA into a healthy egg from which the nuclear genes have been removed, and using this egg for in-vitro fertilisation (IVF) with a sperm. Alternatively, a procedure called pronuclear transfer can be used early in the fertilisation process a few hours after the sperm has entered the egg, but before the parental genomes come together and the fertilised egg officially becomes an embryo.
Read more https://theconversation.com/maeves-law-would-let-ivf-parents-access-technology-to-prevent-mitochondrial-disease-heres-what-the-senate-is-debating-176668