Written by

Weihuan Zhou, Senior Lecturer and member of Herbert Smith Freehills CIBEL Centre, Faculty of Law, UNSW Sydney, UNSW
Australia is reportedly ready to initiate its first litigation against China at the World Trade Organisation.
China has this year taken punitive action against imports of Australian coal, wine, beef, lobster and barley.
It is the five-year 80.5% barley tariff China imposed in May that Australia will take to the World Trade Organisation. More than half of all Australian barley exports in 2019 were sold to China, worth about A$600 million a year to Australian farmers.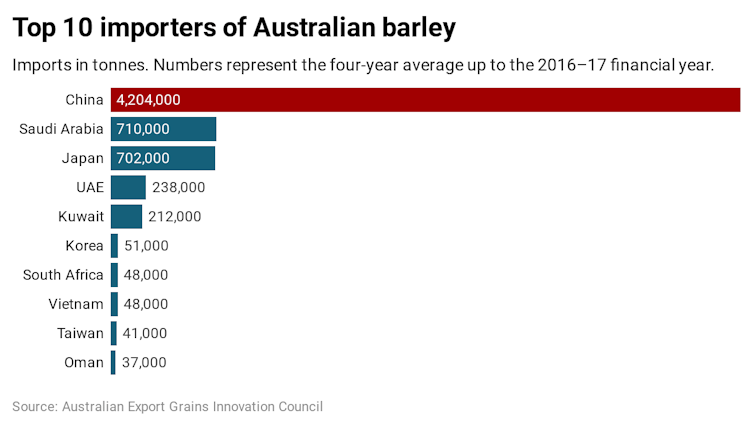 Authors: Weihuan Zhou, Senior Lecturer and member of Herbert Smith Freehills CIBEL Centre, Faculty of Law, UNSW Sydney, UNSW
Read more https://theconversation.com/taking-china-to-the-world-trade-organisation-plants-a-seed-it-wont-be-a-quick-or-easy-win-152173