Written by

Greg Moran, Senior Associate, Grattan Institute
A Grattan Institute report released today finds Australian governments spent A$34 billion, or 21%, more on transport projects completed since 2001 than they first told taxpayers they would. And as we enter the era of megaprojects in Australia, costs continue to blow out.
Transport projects worth A$5 billion or more in today's money were almost unheard of ten years ago. Today, as the chart below shows, megaprojects make up the bulk of the work under way across the country.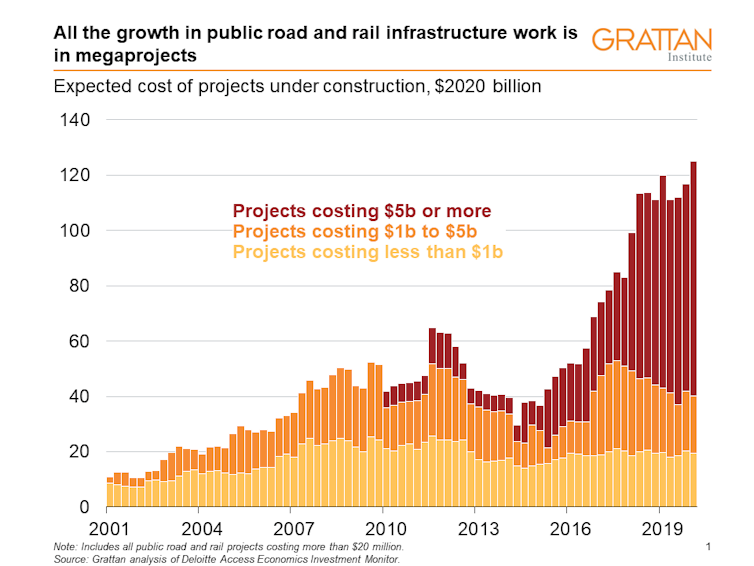 Authors: Greg Moran, Senior Associate, Grattan Institute
Read more https://theconversation.com/34bn-and-counting-beware-cost-overruns-in-an-era-of-megaprojects-149149