Written by

Simon Chapple, Director, Institute for Governance and Policy Studies, Te Herenga Waka — Victoria University of Wellington
We all remember the lockdown, but not all our memories are the same. Some say they miss the tranquillity. Others don't miss being stuck at home at all – especially those with young children. Some found new ways of working. Others just lost work.
New Zealand's lockdown was ranked as one of the strictest in the world, and we wanted to find out how people felt about it. So we ran a "life under lockdown" survey in the third week of alert level 4 to examine general well-being, family resilience and employment.
We also asked people an optional question: Is there anything else you would like to tell us about your experiences of lockdown, positive or negative?
Of the 2002 people surveyed, 894 (45%) gave a usable response. In survey terms, this was a surprisingly good result, and provided a rich historical record of the thoughts of many ordinary New Zealanders during lockdown.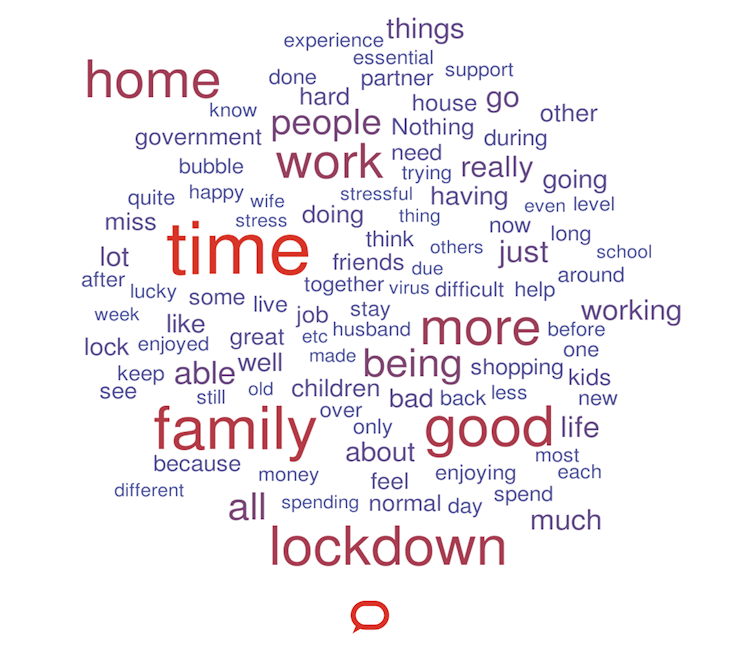 Authors: Simon Chapple, Director, Institute for Governance and Policy Studies, Te Herenga Waka — Victoria University of Wellington
Read more https://theconversation.com/time-family-work-and-bored-zombies-new-zealanders-open-up-about-life-in-coronavirus-lockdown-140237