Written by

Julie Sonnemann, Fellow, Grattan Institute
Despite massive efforts by teachers and schools during the remote learning period, many students are likely to have learnt less than they would have in the classroom. Most of these students will recover without too much trouble, but disadvantaged students will need extra help.
Our new report, COVID-19 catch-up: helping disadvantaged students close the equity gap, shows the achievement gap between disadvantaged and advantaged students widens at triple the rate in remote schooling compared to regular class.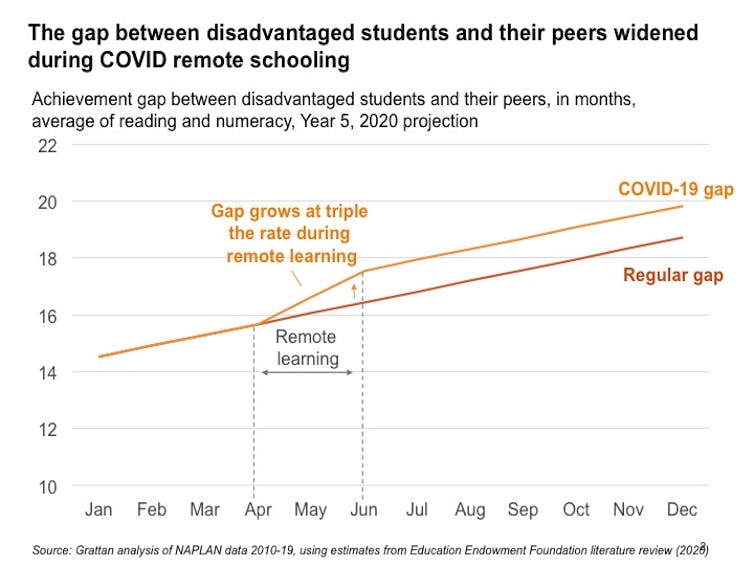 Authors: Julie Sonnemann, Fellow, Grattan Institute
Read more https://theconversation.com/disadvantaged-students-may-have-lost-1-month-of-learning-during-covid-19-shutdown-but-the-government-can-fix-it-140540