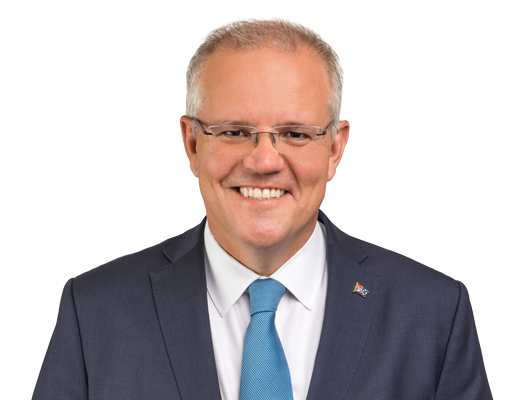 PRIME MINISTER: Good morning Neil.
NEIL MITCHELL: Thank you very much for your time. Do you think there's a chance we'll have to look at rationing? 
PRIME MINISTER: There'll be a range of measures that need to be considered everyday. Things like that are not necessary now and not even under active contemplation, Neil. But I think the point of the question is, will we have to do things that we haven't had to do before? Yes, we will. And we already are. I mean, the measures we announced yesterday were pretty unprecedented, at least for about 100 years. And that means that there will be actions we'll have to take. There will be disruption to people's lives. There are real significant economic impacts that go from managing the spread of this virus, but if we can manage the spread, and control its spread, and reduce the peak level of infection, then that obviously enables the health system to cope better and we can save more lives. 
MITCHELL: A lot of people worry about the supermarkets. The supermarkets have introduced, or some of them, special hours for the all the elderly and disabled people who turn up with pension cards and the like. That a good idea?
PRIME MINISTER: Good for them.
MITCHELL: Good idea?
PRIME MINISTER: I think that's a great idea. 
MITCHELL: I agree. A lot of private schools are closing. Is it, you think, inevitable, as the Victorian Premier says, at some stage we'll have to close the schools.
PRIME MINISTER: At some stage if that's the advice, then that certainly will happen. But I should stress that is not the advice at the moment. And different schools are doing different things. Some of them are moving towards remote learning and things like that. But the advice from all of the states, which is consensus advice from the states and territories health officers, Chief Medical Officer, is that it's not something that's been recommended. In fact, as I outlined yesterday, at a time like this, that could cause more problems for the involved. And we just got to deal with that issue practically. And children and younger people, I should stress, the medical advice is that they are the least at risk, unless there are very serious other health issues that they might have. The vulnerable are those who have other health issues, the elderly, and that's, they're the ones that I have most in my mind. And for the rest of us, about 8 or 10 of us who will contract this virus, it will be a mild illness. That's good advice. And we can help the elderly and the vulnerable by just doing the commonsense, the sensible social distancing measures, not hand-shaking, coughing into our handkerchiefs or our elbows, and and washing their hands, and being careful about our contact with the elderly, and the 1.5 metres where that's practical to do so. It's not going to be practical everywhere, these things aren't absolute, but they're just putting them into place sensibly wherever you can. 
JOURNALIST: Will Parliament sit remotely? Or will everybody come into Canberra? 
PRIME MINISTER: Well we'll have Parliament next week. I'm having some meetings on that today. We've already been doing some planning around that over the last few days. Last week, talking to the Speaker and the President. I'll be talking to the Leader of the Opposition over the course of the next day or so about proposals as to how we can ensure Parliament can meet next week. And they have really one job, and that is to pass the measures in relation to help and economic support. And we'll be ensuring that can be done under sensible arrangements. There won't be a need, I think, for all the Parliamentarians to come. There also won't be a need for all the staff to come as well. And the public galleries won't be open and school groups won't be visiting. And all of those things, just sensible risk mitigation measures. 
MITCHELL: The Federal Reserve in the US has reduced interest rates almost zero. Good idea or not?
PRIME MINISTER: Well, that's a matter for them, but our bank, well the RBA has already, we are already at 50. So they'll take another decision, I imagine at the next meeting it's up to them. But obviously the monetary response policy response is an important one, as is the fiscal policy response. And last week, I announced the 1.2 percent of GDP, I mean over $20 billion being pushed into the economy over pretty much the next six months with a thud loaded heavily into the next three months. This is going to have very significant economic impacts and we're going to keep revisiting those issues as much as necessary. This is nothing like the GFC. This has gone well beyond that now. I mean, in the GFC, we didn't have to shut down the borders. In the GFC, we didn't have to stop mass gathering of the public. I mean, this is of an order well beyond what we saw last time. And it'll be a challenging period. But, you know, Australians will come through. 
MITCHELL: Are you aware that there's a shortage of swabs and protective gear for the medical profession to use? 
PRIME MINISTER: Yeah, there was a supply chain disruption which occurred over late last week with some decisions made in America. And it also affected issues in Europe. But our medical people have been working hard over the weekend to put work-around in place. Doherty Institute is doing a fantastic job down there in Melbourne in supporting us to achieve that. That's why it's important Neil, that on the testing, that the testing occurs only where it is necessary. I mean, I'm aware of some 18,000 or more tests that have been done, which are all negative. So we need to minimise the tests that are unnecessary. So it's only if you've got symptoms and had that very recent contact with someone that a test is required, that's what was in the full page advertisements in the papers on the weekend. So that's the advice that I've been following. And I suggest everyone else do too.
MITCHELL: Speaking of the Doherty Institute, they told me a couple of weeks ago they were working with an old HIV drug that was showing some promise and obviously it had been used in people before, so it was acceptable. I now read Queensland's doing similar work and they say they need $750,000 to test it quickly. Would you look at providing that?
PRIME MINISTER: On the package, we've put $30 million into these types of things. So I'm sure the Health Minister would be considering all options where we can actually get antivirals and other treatments in place. So that'll be worked through in the usual way by the Health Minister working with the research community. I mean, we're not holding back there. We're like the rest of the world, we're looking to put as many treatment options in place.
MITCHELL: Were you aware of this HIV drug that is showing some promise? 
PRIME MINISTER: Yes I was. I'd heard about that. I've heard about that several weeks ago. And that has been put in place in some places. It's, I mean I'm not a doctor nor am I a clinician, but, you know, I've heard some positive reports, but none of these are, you know, altogether conclusive. But, you know, we've got to look for options and we've go to try and further them and get more options on the table wherever we can. 
MITCHELL: Well, I know both Doherty and Queensland are working on it now. The British are quarantining the elderly. Well, are we likely to get to that stage? 
PRIME MINISTER: Well, the priority we gave out of the National Cabinet meeting yesterday to our medical experts was that we want now advice on any restrictions, and there will be on nursing homes and aged care facilities. We want them to get that right. So they've been working on that. They've been working on it yesterday and today. National Cabinet will meet on Tuesday night to consider that. That also will extend to adding more advice on what we need to do with remote communities up in the Northern Territory, Queensland, Western Australia, South Australia. We're also asking them, and we expect advice from them, on enclosed space gathering. We've already acted on the more general mass gathering of 500 persons or more. And we've asked them for specific advice on what that means for enclosed spaces. And so you can expect further advice and information on that. Once we've received that advice. It's important that when this advice comes forward that they actually spend the time getting it right. I think that adds to clarity when decisions are made.
MITCHELL: And the, you talk about the social distancing 1.5 metres, there's no way you can to do that in the schools is there?
PRIME MINISTER: Well, I mean, there are some occasions when you can and there some occasions where you can't. As I said, these aren't absolute measures, where you can practice them as widely as you can, then that's a good thing. I mean, what we're simply trying to do is to flatten the profile of this virus, which enables the health system to better respond and that reduces the risk of the elderly and saves lives. 
MITCHELL: Total lockdown, if necessary? As in Italy?
PRIMEMINISTER: We're not ruling out any options ultimately, but we're going to do it proportionately, we're going to do it on a basis of the information and the medical advice that we have. I've been talking today a bit about the virus clock. The virus clock isn't the work of the calendar. It works on the progression of the virus through your country. Now, we are well ahead. I mean, the sort of measures we put in place yesterday, other countries didn't do until they had far more many cases than we have here in Australia. And so we continue to act well ahead of this. We are going to keep doing that. And I was talking to the Singaporean Prime Minister last night. We were exchanging notes on the things we're doing there. I mean, their situation is different to us. They're a city state, they're a much smaller population. They don't have the remote area challenges and people flying all over their country and things like that. But they've been doing some very good things there and we're actually adopting many of the practices they've put in place in Singapore. 
MITCHELL: Thank you for your time. Everybody in Cabinet healthy? 
PRIME MINISTER: Well, Peter as you know, has coronavirus. 
MITCHELL: Josh had the flu didn't he?
PRIME MINISTER: Josh had the flu. So you know, and people get symptoms, then they'll get a test. And they'll self isolate, and the same rules will apply to my Cabinet members that apply to the rest of the population. Peter joined the National Security Committee of Cabinet yesterday, and he's at home now. And he's like, as I say, the 8 out of 10 Australians to get this, for whom it'll be a very mild condition. 
MITCHELL: So he joined Cabinet on the phone, did he?
PRIME MINISTER: Sorry?
MITCHELL: He joined the Cabinet by phone? 
PRIME MINISTER: Yeah on secure video link. 
MITCHELL: Okay. 
PRIME MINISTER: And that's how I'm now conducting National Security Committee meetings as well as Cabinet Meetings. We're putting a few of those arrangements in place, which is common sense.
MITCHELL: Extraordinary times. Thank you for being there. 
PRIME MINISTER: They are. Thanks, Neil. 
MITCHELL: Good luck.