Written by

Alison Haynes, PhD Candidate, University of Wollongong
Sign up to Beating Around the Bush, a series that profiles native plants: part gardening column, part dispatches from country, entirely Australian.
Chances are you've walked over silver moss (Bryum argenteum) countless times without giving it a second glance. This moss, at home in moist environments as well as hot and cold deserts, is also a common denizen of cities worldwide and finds shelter in our pavement cracks.
Also known as silvery thread moss and silvergreen bryum moss, it grows in all states and territories of Australia, particularly in towns and cities.
Read more: Antarctica's 'moss forests' are drying and dying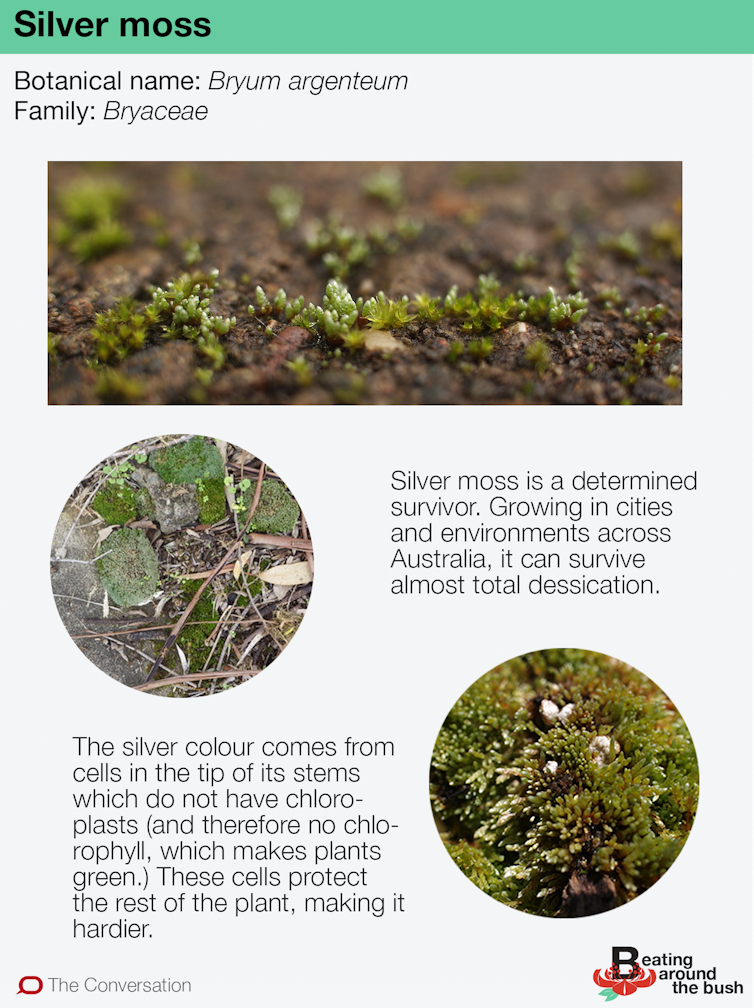 Authors: Alison Haynes, PhD Candidate, University of Wollongong
Read more http://theconversation.com/silver-moss-is-a-rugged-survivor-in-the-city-landscape-113459