Written by

Tess Sanders Lazarus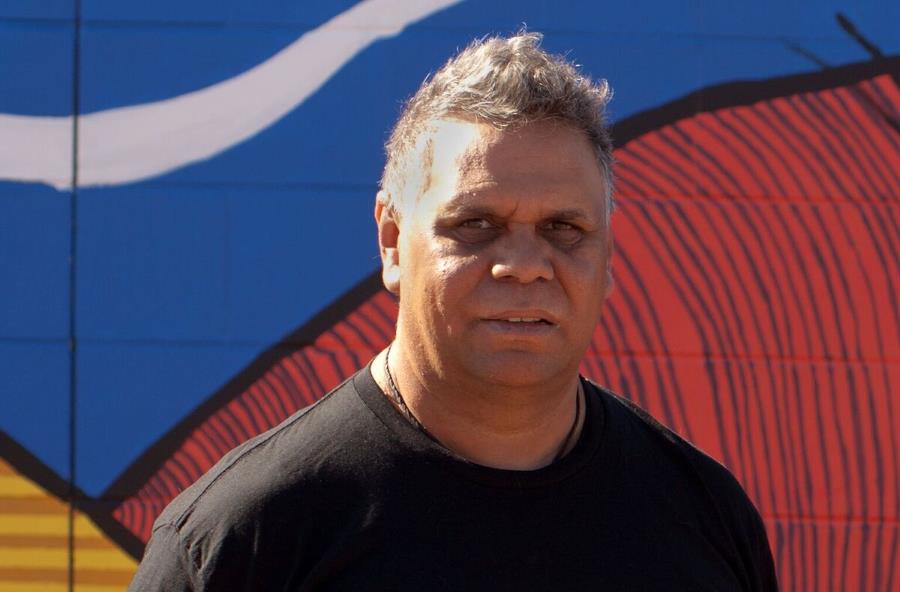 Kado Muir, one of Australia's leading figures campaigning on the need to preserve and restore Indigenous culture around the nation has been nominated for Pro Bono Australia's 2018 Impact 25 Awards.   The prestigious awards honour social leaders who have impacted and influenced the Australian community.
"I am thrilled to be nominated for this year's awards," Kado said today.
"The nomination will help to raise the profile of my work and the importance of embracing and preserving our history as a nation and as a people.  This includes our knowledge, experiences and languages – all of which is essential to our future success as a nation."
Poverty, low income, limited access to education, and cultural differences have long contributed to the loss of indigenous culture around the world, and in Australia.  According to UNESCO, in the last century about 600 indigenous languages have disappeared, and one will continue to disappear every two weeks. Recognizing this growing problem, the UN has proclaimed 2019 as the International Year of Indigenous Languages.
"Language is an important part of our nation.  At one point there were over 250 Indigenous languages spoken in Australia during  the 1700s.  Today there are only 120 and this number is decreasing every year," Kado added.
"This is something that I am passionate about; helping Australia to save our languages, and I have been working hard over the years on this, but it is challenging.   Thankfully, the UN has helped to shine a light on this issue by making this year all about Indigenous languages.  
"It is not just Australia going through this issue, many other countries are facing the same challenge."
Kado Muir has spent years working tirelessly to preserve and restore Indigenous culture and language around Australia.
"In language work we don't speak of languages dying or becoming extinct.  Instead we talk of languages going to sleep and waiting for the day that a committed individual or group of people come together to revive and bring that language back to life," Kado said.
"There is always hope that we might all one day revive and enjoy the depth of knowledge, wisdom and local knowledge that our Australian languages hold about our unique land and environments".
For 28 years, Kado has strengthened the wider community by educating and supporting First Australians.  He has done this through the establishment of the Goldfields Aboriginal Languages Centre, and preserving Ngalia, his own language, of which only three speakers exist.  
"In the early 2000s, I realised that my own language, Ngalia, had only myself, my brothers and my mother as the last remaining speakers.  We were inspired by a staff member of the late former Senator Jeannie Ferris, who while visiting Leonora for a Senate Enquiry into Native Title, urged us to start documenting and recording our Ngalia language.  The end result is that before she passed away my mother with the assistance of my father had both put together a 3000 word Ngalia Dictionary," Kado added.
However not satisfied that the Ngalia language was effectively saved from "going to sleep" Kado turned his attention to another language he grew up speaking and hearing, yet it too was down to the last family of speakers.
"As a child I would speak and often listen to my elders speak Tjupan. It is a very poetic and different language to Ngalia, yet I knew that with the passing of each generation we were in danger of losing this beautiful language.  Sadly my mother was not able to help with this as she had started to lose her memory and had passed away by the time we got focusing on Tjupan," Kado said.
"It was at this time, around 2010 that we established the Ngalia Foundation, in partnership with the National Trust of Western Australia and for the first time sought Government funding to work with the languages of the Goldfields region.  
"We set up the Goldfields Aboriginal Languages project, employed a linguist and soon we were able to change the status of Tjupan from a language where once there only 200 words ever recorded to a language that is now well documented and safe.  Sadly elders who contributed to bringing Tjupan back from the brink have since passed away and so we are lucky to have been able to start the work when we did."
The Goldfields Aboriginal Languages project, which was a Ngalia Foundation project auspiced by the National Trust of Western Australia has since transformed into the Goldfields Aboriginal Languages Centre which continues to work on documenting, recording and maintaining the Fifteen Australian languages of the Goldfields region.
Kado also collaborates with the CSIRO Science Pathways for Indigenous Communities program to educate the students at Leonora District High School about traditional and scientific knowledge, bringing cultural knowledge and language to Two Way learning on Country.  
"The next step for us in reviving Ngalia language is to share our language with the world, so everyone has a chance to learn an Australian language. I have been exploring online delivery of language courses, a language learning App and have even published books to support learning my language.   The work we are doing with the Leonora school, included producing a 'Birds of Leonora' brochure bringing science and my language together to raise awareness of birdlife in our community.   This has proven very popular with students, parents and even visitors and tourists.  There is so much potential in working with Australian languages, all it needs is the motivation and desire and of course the resources. I love this work."
www.kadomuir.com