Written by

Tess Sanders Lazarus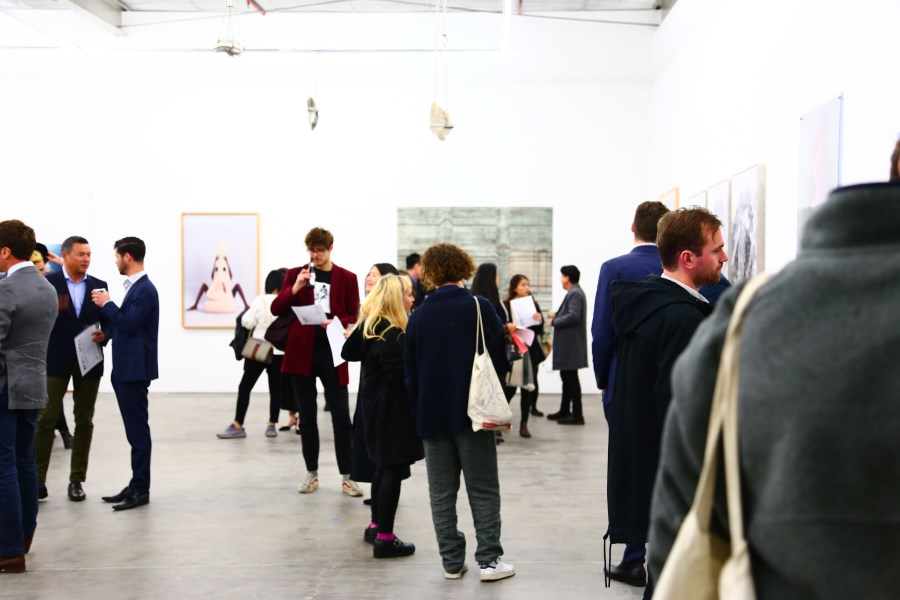 222 Rosslyn, one of Melbourne's most exciting cultural initiatives, was launched this week by the Viapac Group (Viapac).   The launch event featured the opening of 'Shifting Space' a multidisciplinary group exhibition comprising of some of Australia's leading artists.
Hundreds of people attended the invite only event to celebrate the launch and view the highly anticipated exhibition before it opened to the public. 
In late 2018, Viapac commences construction of Townhaus, a dynamic, modern development cutting across Rosslyn and Stanley streets. The development will transform unused industrial space into a new complex of residences, which will bring new life into West Melbourne.
In the meantime, Viapac will use the warehouse space as a cultural initiative, aptly entitled '222 Rosslyn'.   Viapac is passionate about fostering and enhancing the unique elements of Melbourne, and 222 Rosslyn is a unique opportunity for local artists, creators and community event organisers to connect and explore the potential of the raw industrial space.
Daniel Stiller, Viapac Development manager for Townhaus said "222 Rosslyn will flourish by transforming an empty soon-to-be demolished multi-use warehouse in West Melbourne and adding a unique layer on the area's history.  222 Rosslyn is a temporary creative space that will give the local arts community and community event organisers another venue to host events and showcase their talent.
"222 Rosslyn invites artists, creative practitioners and community groups to explore its spatial potential and extend creative boundaries, making the local community more connected and shared.
"At its heart, 222 Rosslyn is itself a cultural project.  Viapac believes in creating, and so we wanted to turn what could be seen as destruction into an opportunity to explore the area and its residents. In doing that, we're creating both a uniquely temporary space to explore ideas in, and we're adding another bit of history to the area."
Viapac is an established property development firm both overseas and in Australia.  It aims to bring liveable developments to the most liveable city in Australia, and create developments that both complement and enhance their surroundings.
Townhaus is inspired by the Bauhaus in Germany, one of the most iconic modernist architectural movements. The design brings together contrasting themes and architectural elements to create a space reminiscent of both a light filled artists studio and Townhaus' industrial surrounds. The development is finished with luxury fittings and has a Five Green Star Environmentally Sustainable Design.
In addition to showcasing one of Australia's most exciting group exhibition initiatives, 222 Rosslyn will also welcome leading Melbourne creatives and community organisers to explore, collaborate and network in a unique, dynamic space.
Mr Stiller said "it's exciting for all of us.  We're bringing so many new things to the area, and creating this collaborative, energised space.
"We really care about the community and the integrity of the area, and we think 222 Rosslyn perfectly captures the cultural uniqueness of West Melbourne."
Respected artist and exhibition curator, Kane Alexander today said "it's rare artists get access to vast renovated warehouse space with the support of property developers, these worlds don't often cross.  The potential of these partnerships is super exciting for both artists and developers.



"Arts in Melbourne are often segmented into scenes however with the 'Shifting Space' exhibition there are emerging artists, represented artists, Ari exhibitors and street artists with a variety of mediums all showing in the same transit space.    The exhibition will be open to the general public until 30 May, 11.00am – 5.30 daily except on Mondays."
The launch event was supported by Leconfield, Richard Hamilton Wines, Syn, Four Pillars Gin, Fini Frames and Mr Moto.