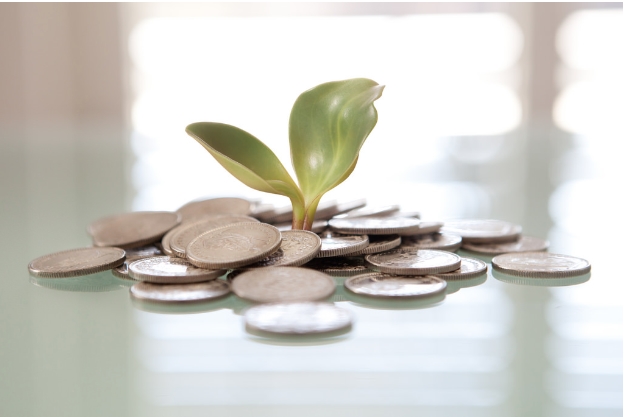 Today's release of the first report from the Register of Foreign Ownership of Agricultural Land has been welcomed by Acting Prime Minister and Leader of The Nationals, Hon Barnaby Joyce MP.
The Acting Prime Minister, who has been a long-term advocate for the register, said the report provided the basic transparency necessary to ensure oversight and confidence in agricultural investment.
He said the report showed that at the end of the financial year, 52.1 million hectares of Australia's total agricultural land of 384.6 million hectares was foreign owned.
"This is the first comprehensive data on the actual level of foreign ownership of agricultural land in Australia.
"This common perception that the level of foreign ownership has been increasing seems confirmed.
"Previous estimates by ABS surveys found at June 2013, 12.4 per cent or 49.6 million hectares out of 400 million hectares was foreign owned.
"This has also increased on the December 2010 survey estimate of 11.3 per cent or 44.9 million hectares out of 398 million hectares being foreign owned."
As well as the national, state and territory level data on overall foreign ownership levels, Minister Joyce said that the report also showed "who owns what" with the top ten countries and their respective ownership levels.
"The land register is giving us the first comprehensive baseline picture of foreign ownership of Australian agricultural land. From now on the annual reports from the land register will give us more accurate data on which to base public discussion."
The ATO administers the Agricultural Land Register and receives information directly from foreign investors. All foreign investors with an interest in agricultural land are required to register that interest, regardless of the value of the land.
Since 1 July 2016, foreign investors have been required to register their interests in residential property purchased from that date as a condition of their approval.
The ATO matches land titles, immigration and other third party data sources to identify foreign investors who may not have recorded their land on the Agricultural Land Register.
Mr Joyce said to ensure the integrity of the register anyone who has further details can provide material to the ATO.
The Register as at 30 June 2016 is available on the FIRB website or at www.ato.gov.au/landregister
FAST FACTS: The key findings in the report are that at 30 June 2016:
13.6 per cent or 52.1 million hectares of Australia's total agricultural land of 384.6 million hectares was foreign owned;
Of this, 9.4 million hectares was freehold and 43.4 million hectares held as leasehold;
Livestock production was the highest use of foreign-owned agricultural land by area – 45.8 million hectares or 88% of the foreign-owned  total, followed by cropping at 1.5 million hectares or 2.8% of the total;
The largest areas of foreign-owned agricultural land were in:
o   Queensland: 17.7 million hectares
o   Northern Territory: 15.2 million hectares
o   Western Australia: 8.8 million hectares
o   South Australia: 7.2 million hectares
o   NSW/ACT: 2.4 million hectares
o   Victoria: 607,000 hectares
o   Tasmania: 342,000 hectares
The top 10 source countries for foreign investment in Australian agricultural land at 30 June were:
UK – 27.5 million ha (52.7% of foreign-owned agricultural land, or 7.2% of total Australian agricultural land)
USA – 7.7 million ha (14.8% of foreign-owned or 2% of total agricultural land)
Netherlands – 2.98 million ha (5.7% of foreign-owned or 0.8% of total)
Singapore – 1.9 million ha (3.6% of foreign-owned or 0.5% of total)
China – 1.5 million ha (2.8% of foreign-owned or 0.4% of total)
Philippines – 1.1 million ha (2.2% of foreign-owned or 0.3% of total)
Switzerland – 1.1 million ha (2.1% of foreign-owned or 0.3% of total)
Jersey – 0.9 million ha (1.8% of foreign-owned or 0.25% of total)
Indonesia – 0.8 million ha (1.5% of foreign-owned or 0.2% of total)
Japan – 0.7 million ha (1.3% of foreign-owned or 0.18% of total)