Written by

NewsServices.com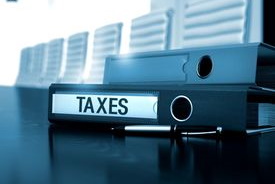 When the opportunity of moving abroad comes, we know how Americans love to travel around the world and rightly so considering how one should live life to the fullest. However, the main challenge for US expats arises when it comes to the legal obligation for the citizens to pay expat taxes. A lot of times, Americans end up getting stuck into more complications and that means there is always an urgent need for expat tax CPA for them.
But as we have assured to help our readers and clients alike in the best possible way on the matter, today we are here to enlighten some of the basic important things that you must keep in mind in order to avoid any related troubles.


US Expats Usually Owe Nothing In Taxes, Filing Is Mandatory
Yes we are clearly addressing the most common question that our new clients often ask "do expats pay taxes?"
While the citizens of U.S. citizens are required to file a yearly tax return despite living abroad they usually owe nothing to the tax authorities back home.
If that has caught you by surprise then there are a variety of mechanisms that help prevent Americans from being double taxed on foreign-earned income. Some of them include U.S. expats off-setting their foreign-earned income with:
The Foreign Tax Credit (FTC)

The Foreign Earned Income Exclusion (FEIE)

The Foreign Housing Exclusion
For more in depth details on that for your case, you need to consult an expat tax CPA.


Marrying A Non-American Raise The Need For More Implications
If you decide to marry a non-American while living overseas, you get a few tax return options with major implications.
For instance, if you decide on jointly filing with your NRA spouse with the election of treating them as a U.S. person, then your spouse might be required to pay U.S. taxes on their entire income along with additional reporting.
We would recommend you to be really careful when filing taxes with a foreign spouse because a small mistake can lead you to years of financial regret. So, it is always better that you consult people who are experts in U.S. taxes for expats.


Claiming Children As Dependents Has Its Own Advantage & Disadvantages
Of course you can claim the child tax credit stating them as your dependents during the filing process. But when you are abroad, there are chances that the eligibility can differ. One such example is that if you claim FEIE, you cannot then claim the refundable portion. In simple words this means that the child tax credit by itself will not contribute to the refund on your return.


U.S Government Is Now Offering Expats Important Benefits Like EIPs & Stimulus Check
With the aim to boost the economy in 2020 and 2021 the U.S. government has put together rounds of legislation which will also serve as a relief for the Americans abroad. Americans. These include three stimulus payments, unemployment benefits, child tax credit expansions, and other provisions.
But to attain those benefits, you need to be an expat who falls within the income threshold and also possess the Social Security number. Also, in case you don't get the stimulus payments, you can receive it in the form of a recovery rebate credit.