Written by

NewsServices.com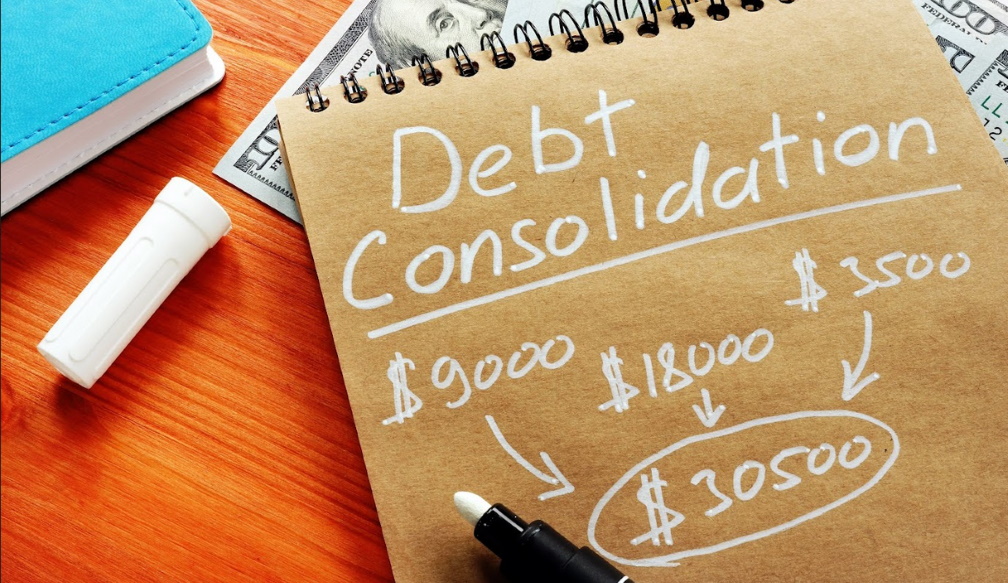 When you're trying to find a way to deal with and fix your debts, the process can be somewhat confusing. You might hear different opinions from people that can add more confusion even more. Some will suggest debt consolidation, while others suggest debt settlement. It all depends on your situation, how much money you owe, and your goals for taking the path of debt relief. 
Suppose you want to know more about bad credit debt consolidation loans and debt settlement. In that case, this article will outline their differences and similarities so that you'll have a better idea of what type of debt relief to choose.
What Are Consolidation Loans
With a debt consolidation loan, you'll receive money from a lending institution which you'll use for paying off your debts. The amount of cash you can borrow depends on the credit score that the lender will look into. You may also have to submit supporting financial documents indicating that you need this type of loan. 
Consolidation loans can be secured or unsecured. With a secured loan, you'll use an asset as collateral for the money you're borrowing. Unsecured loans are loans that don't require any collateral.
Once you have this type of credit, your debts will be paid off in a specific amount of time through regular monthly payments.
Consolidation Loans: Pros and Cons
Like any other type of loan, debt consolidation has its pros and cons. That's why it's important to weigh both sides before making any final decision. 
The Pros
* Most consolidation loan providers offer lower interest rates compared to similar packages.

* With a consolidation loan, you may be able to resolve your short-term financial problems in a relatively short period with the help of using collateral to secure the loan, which also gives you some extra protection.

* It might have a positive psychological effect as the debt load is reduced, which may also help improve your credit rating.
The Cons
* Fees like origination fees, transfer fees, and annual fees might be applied to a consolidation loan, making the total amount of debt you have greater after paying for them.

* An unsecured consolidation loan is only possible if you have a good credit score because then you may be able to find a lender who will approve your request without asking for collateral.

* If you use a property as collateral for the loan, you could be forced to sell it if you fail to repay the loan on time.
What Is Debt Settlement
Debt settlement is a different type of debt relief. While debt consolidation is all about combining your debt into one, debt settlement means that debtors may contact each of their creditors and negotiate a lower balance or even an amount they can pay for each creditor. Debtors may also hire a debt settlement company to negotiate on their behalf.
This type of debt relief is usually for people who have the time and resources to solve their debt. This process will usually take several months and can be a very frustrating experience since creditors don't always want to cooperate in the debt settlement process unless it's evident that the debtor won't pay the debt. However, debt settlement can be a beneficial debt relief solution if it works out.
Debt Settlement: Pros and Cons
Just like debt consolidation, debt settlement also has its pros and cons. Here are the main ones that you should be aware of:
The Pros
* You may contact your creditors individually, giving you more control over who will be part of the negotiation process. You can also negotiate on your own without any debt relief company.

* Eliminate your debts without having to pay the total outstanding balance in your account. 
The Cons
* Your creditor has the right to decline any offers that you or your debt relief company may propose.

* Debt settlement also takes a lot of time and effort on your part as it involves multiple calls and negotiations before getting anywhere.

* You might need to be prepared and have enough cash if a creditor agrees to a particular amount to consider your debt paid off. 
Final Verdict
While debt consolidation loans can provide you with a lump sum of money based on your current amount owed, this means that you'll also be responsible for paying the new reduced rate and any fees or collection costs that might have been added on. 
With debt settlement, on the other hand, you may be able to negotiate a lower balance or payment amount with your creditors. However, your creditors could also decline the offer, and there is no guarantee that they'll work with you in negotiating a reduced balance. 
By weighing out the pros and cons of debt consolidation loans and debt settlement, it's essential to consider your financial situation and what you may be able to afford before making any final decisions.