A good accounting system is essential to a business. If you own a business, then you can't miss these three reasons you might need an accounting system review.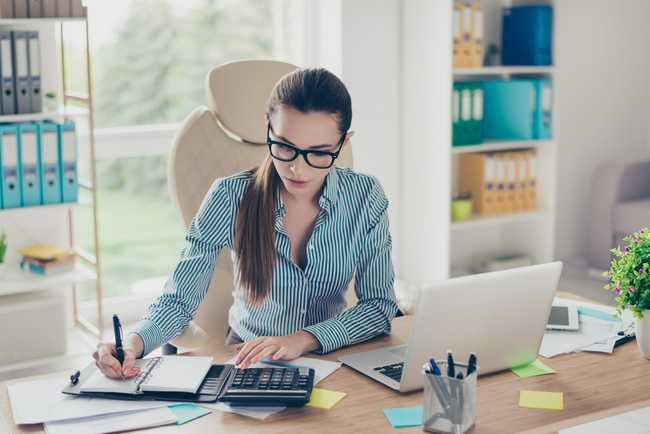 Managing your business through accurate accounting is vital.
To maintain a check on your business expenses and profits, you need convenience, accuracy, and efficiency. Modern business accounting systems can provide all of this.
Using accounting solutions can allow you to save time and money by managing your finances on your own. However, the wrong accounting software will have the opposite effect.
Is an outdated accounting system costing you time and money? Keep an eye out for these three red flags that you need an accounting review.
1. Your Software Doesn't Save You Time
Are you using accounting software but working nights and weekends to catch up on simple accounting tasks?
Completing basic tasks such as invoicing and payroll shouldn't pull you away from managing your growing business.
Accounting software is (or should be) designed to save you precious time. So if you're not gaining more time by listing it, it's not doing its job.
If you deal with many transactions and customers, your accounting issues may be insufficient staffing more than poor software. If this is the case, you must weigh whether you'd rather spend time handling your accounting or pay a professional to handle it, so you have more time.
QuickBooks is a popular accounting solution that eliminates manual accounting tasks. You can create and send customised, pay-enabled invoices that your customers can settle in seconds. You can also see when invoices have been opened and paid and send automatic reminders to avoid late payments.
Your transactions are always up-to-date, providing instant oversight and easy reconciliation.
2. You Can't Manage Your Cash Flow
Are you spending too much time pouring over spreadsheets, trying to measure your business's cash flow?
As humans, we tend to stick to what we know. So the best way to explore your options is to demo accounting tools with a professional. They can show you how the right software can help with business cash flow management.
Modern accounting software, such as MYOB, allows you to analyse income and expenses by customers, projects, suppliers, or payment categories. You can log into your dashboard and easily see what has been paid and which invoices are still outstanding.
MYOB allows you to get an accurate view of your spending — 24/7. You can link your bank accounts for error-free reconciliation, providing up-to-date spending data and peace of mind.
As a business owner, you know it's rare to have time to sit at your desk and balance the books. By using software that offers visual, easy to understand forecasts, you can stay in tune with the financial wellbeing of your business.
3. Your Accounting Software Lacks Automation Features
Are you manually sending invoices to your customers, even when there are little to no changes? Perhaps you manage your business finances by tallying up paper receipts?
Automation is now a regular part of doing business. Not using a solution with automation features means you're wasting valuable time. Not to mention, manually completing tasks leaves more room for mistakes than automation does.
As long as you have clean data, your software won't make mistakes. However, when you're reconciling invoices at 1 a.m., you're likely to do so.
Xero is a popular accounting software solution that takes the manual data entry out of payroll, expense management, and invoicing by offering hassle-free automation features.
It's Time for an Accounting System Review
If your accounting tool doesn't perform the functions you need, or if you haven't implemented a system at all yet, it might be time to talk to an accounting professional.
Creating the right system for your company may be the most effective thing you can do to set your business up for success. A modern accounting system can save you valuable time, while an outdated one can be more trouble than it's worth.