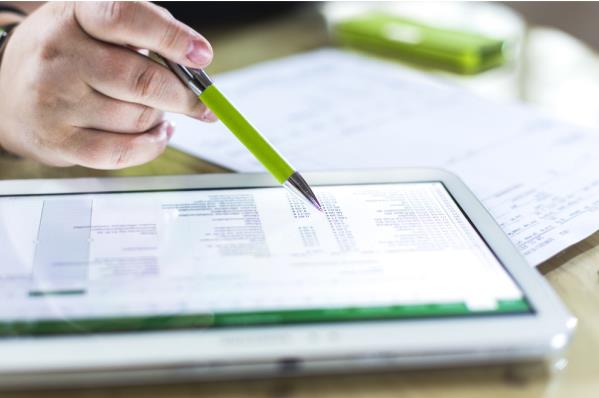 Small personal loans are handy when you just need to patch up some unexpected expense, an extra purchase, or some little emergency.  
Small cash loans are not designed to take when you are planning a big home refurbishing or need a lot of money. Depending on the lender, the amount that you can borrow as a
small personal loan
may be just a couple hundred dollars to a couple of thousand dollars – which for many people is more than enough to cover a little financial inconvenience.  
Other lenders may accept a much bigger amount and still call it a small loan. The length of repayment period and other terms may vary from lender to lender as well.  
According to NAB, 66% of people experience some level of financial vulnerability and stress. That happens even to people who have a job, a credit card, and other ways of covering their everyday expenses, and more often to people who live from hand to mouth all the time.
What is a small personal loan for?
Small personal loans are sometimes called short term loans or cash loans. They are designed to cover not only financial problems like bills and such, but to help people take advantage of some opportunities so they will not miss out.  
People apply for small loans for many reasons. Not sure if small loan is the right thing for you? Here are some examples that may give you an idea about the reasons for taking a small loan:
Car registration
– we know well in advance when we need to pay for car rego, yet it often comes at the moment when we do not have the extra cash, or we have other expenses that are high on our priority list
Washing machine broken down
– it can be a fridge, freezer, computer, dishwasher, stove or anything else we cannot live without (or at least it would make our life a little hard)
High electricity bill
– some people budget for the bills but unless you keep an eye on your usage every day, from time to time the amount may come as a shock  
Holidays
– whether it is a weekend get away or a long overseas trip, vacations are an extra expense, and you may need a loan to ensure you can take your time off that you need to rest and recharge
Small home improvements
– it does not matter if you a handyman about to start you DIY yourself project or you need some cash to hire a tradesman, some home improvements simply cannot wait as that usually leads to further, more serious damage
Education
– you may want to improve your chances of getting a job or simply take a self-development course to improve your personal life and the loan man make learning possible or more affordable  
Most of the time, you do not need to use the money exactly the way you described in your loan application, and the lender will not check how you spend the loan anyway.   
How can you get a small personal loan?
If you can get a small loan or an overdraft from your bank, great.  
Surprisingly, banks sometimes reject loan applications even if you know you can pay it back without adding any financial strain to your life. Not to mention that borrowing from the bank usually means unnecessary stress and hassle. They will want you to jump through hoops just to borrow a few hundred dollars? Well, there is an easier, more convenient way!
Online small loans
Many people switch to borrowing online.
Online small loans
have many benefits:
*  You can get the loan with bad credit – that may mean paying higher rates but if getting the loan is absolutely crucial it may still be worth it
*  The lenders are more flexible when it comes to the amount you can borrow
*  Application process is usually quick and easy
*  Fast, hassle-free approval
*  Once your application is approved, money is usually be on your account within 24 hours – often much faster
*  Many lenders, including banks, credit unions, peer-to-peer and others, offer online loans, which means that there is a variety of options you can choose from  
As long as you have a smartphone and access to internet, you can apply for a small loan without moving home or workplace.  
When getting a small cash loan quickly is critical, an online loan option may be your best bet.
How do I apply for a small personal loan?
To apply for a small loan online, you still need to meet basic eligibility criteria. It may differ between lenders but they all will require that you are at least 18 years old, have a citizenship or a permanent residency, active mobile number and email address, and bank account with some prove of income.  
You can apply online 24/7, it works outside business hours, even in the middle of the night. All you need to do is choose the amount you need, estimate repayment costs, enter all the required information, submit, and wait for the approval.  
Using an online loan calculator makes choosing the repayments that you will be able to meet without struggling much easier, and the applications take minutes as they are paperless, with minimal requirements.  
Small personal loans do's and don'ts
Like with any other loan, use small loans wisely. 
Here are some tips:
*  Unless you know the exact sum that you need, borrow a little extra, especially if the project or event may cost a little extra, which is often the case when you are planning your holidays or renovation.
*  Do not be tempted to borrow a lot more just because you can. Remember, you are not earning money but borrowing it, and you will need to pay it back.
*  Consider other options before you decide to take the loan. Can you borrow money from a friend or a family member instead? Can you fix your fridge instead of buying a new one? Can you shop around and find a better deal on your holiday accommodation?
*  Talk to your electricity or phone company, they are often able to work out a payment plan to make it easier for you.
*  Read the small print. Make sure that you understand all the terms and conditions before you sign on the dotted line. Did you take the early repayment fees and other costs into account when calculating how much it going to cost you?
*  Do not just use whatever offer, compare a couple to make sure you choose the one that suits you best.
*  Plan how you are going to repay the loan. It may seem like a no-brainer, yet many people take a loan and hope that somehow, they will manage to pay it back, which adds more stress into their lives.  
*  Never take a loan to repay a previous loan. If you in that much debt, seek financial advice and assistance that if often available no matter what your situation.
*  Remember, missing a payment can incur late fees and add to the cost of borrowing, so always pay on time.  
Small loans may be the best solution you if you need money fast. If you still have questions, contact us and we will be happy to help.