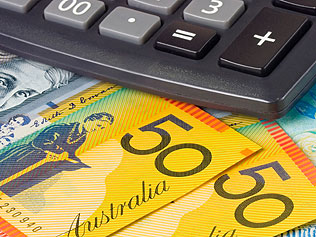 Financial emergencies are one of those inevitabilities in life that everyone dreads. This emergency can come in various different forms, from a car breaking down to a business that is struggling to pay their rent.
When a financial emergency crops up, it can cause a lot of people to end up with negative bank balances. According to recent statistics, almost two-thirds of working Australians find themselves in non-mortgage debt. If the same people are hit with a financial emergency, it could take years for them to get out of the hole they're placed in.
To avoid spending more time than necessary paying off the bill, here are five tips for dealing with a financial emergency.
1. Reach out as soon as possible
When a financial emergency is dropped on you, it can be hard to think straight. However, you must react as soon as you can. Speak to your creditors and see if they'll provide a helping hand – you might be amazed at how helpful they can be during troublesome times.
You can also find help from other sources. Friends or family might be able to lend you money, for instance.
2. Tap into any emergency funds you possess
Obviously, this option is only available for a certain number of people. Yet if you're currently dealing with a financial emergency, now's the time to use your emergency savings – obviously.
Your emergency fund may not be able to cover your entire bill. However, every little helps and taking away a small chunk of your expenses can assist with getting the ball rolling to financial freedom.
3. Utilise a loan
If you don't have any savings to use – and chances are that's the case if you are on this article – you will need to secure some form of funding. In that case, one of the most effective funding sources is a loan.
Thankfully, acquiring a loan isn't as difficult as you may envisage. If you have a poor credit score, Diverse Funding Solutions demonstrates there's typically a lender out there to offer assistance.
4. Prioritise spending
When attempting to cover the expense of a financial emergency, it's essentially mandatory to revise your budget. When doing this, you'll typically find several items that can be entirely cut from your expenditure list.
For example, are you enjoying takeaways or going to restaurants each week? Are you paying for the most expensive cable TV subscription package? Perhaps you have a gym membership that you never use? Try and cut out expenses like these and stick with the essentials.
5. Prepare for the next financial emergency
The big issue with financial emergencies is that it's never a one and done job. You could finally finish paying off one, and then another might appear around the corner, and you're back in the same position.
Therefore, you must prepare for the next emergency. Start by building up a nest egg that can be used for a rainy day. Even if you only put away, say, 20 or 30 dollars a week, this can soon build up into a significant sum.