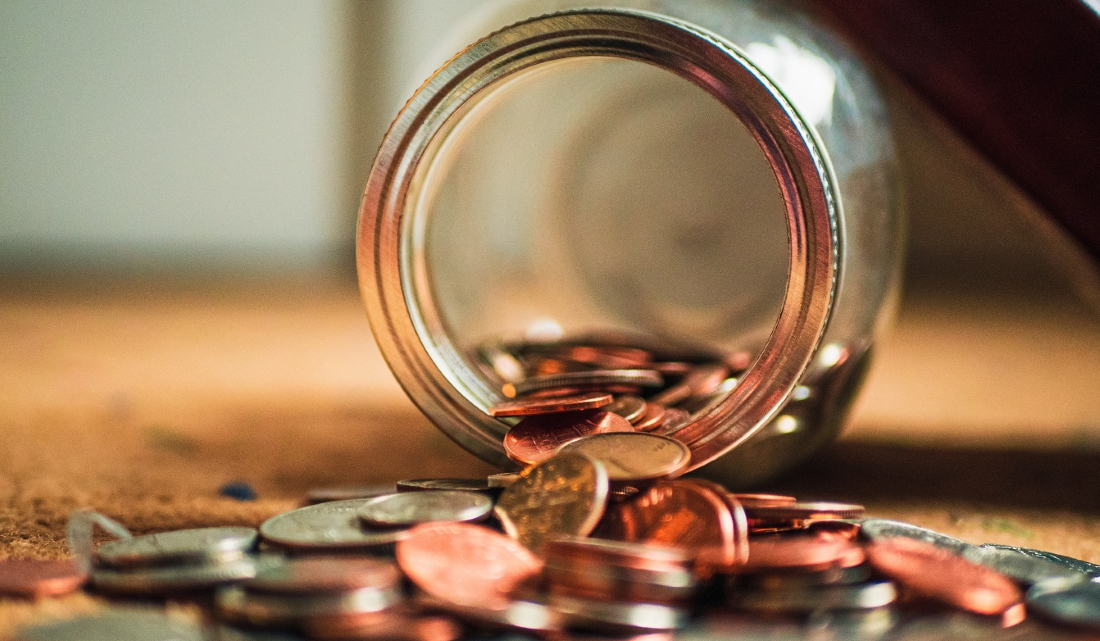 The global coronavirus pandemic is affecting every one of us. And you don't need to contract the virus to feel its impact.
Businesses are closing and for those still trading; they're trying to navigate the shift to their employees working from home. Supermarkets are being emptied and are struggling to cope with panic-buying demands, events are being cancelled, we're being asked to self-isolate and practice social distancing. Then there's your mate with a birthday in April – who won't stop whinging about how much their party is going to suck this year.
With all this uncertainty looming and the Government announcing new measures and rules almost every other day, these are trying times for many of us.
While it may not seem like it, now is actually the perfect time for us all to start reviewing our spending and savings, and plan to survive should you, or your partner, find yourself experiencing a drop in income during this time in the coming months.
Here are our top five ways to empower yourself financially during this pandemic:
Check your interest rates and loans on offer
With the reserve bank cutting the cash rate to a record low 0.5%, many banks immediately passed this onto their customers. Did yours? It's interesting to note that some banks only offered this to new customers. So, if your bank didn't pass on the cut, maybe it's time you start shopping around?
You should also check on your savings accounts. Some banks cut their bonus rates on saving accounts which means you'll be earning less interest during these times when you want to save every cent you can.
Ask your employer about your leave entitlements
If you don't have the option of working from home or don't have sick leave or annual leave entitlements (casual workers, contractors etc.), you may find a drop in income will make it hard to pay the bills. There is some good news though, the recent job-keeper subsidies announced by the federal government will help keep many worker afloat in the coming months. Speak with your employer to find out how these measures may affect you.
Be cautious of scammers
Unfortunately, scams are emerging with people capitalising on the pandemic. If you've had a flight cancelled, be wary of anyone calling you and asking for your details to refund you. Go directly through your carrier. Don't open emails that come through with 'information' about the virus. Many of these are malware campaigns and will start logging your keys and use your information to take over your accounts. For businesses, a police check QLD when recruiting new staff is one of the most important ways to protect your assets and finance.
There are also heaps of bogus coronavirus products online such as face masks. These often aren't compatible with protecting you, and you're more than likely not going to receive them. Stick to well-known reputable sites if you do want to make purchases.
If you don't need it, don't get it
Like never before, we've seen Australians panic buying in bulk. Love him or hate him, Sco-Mo put it bluntly when he said, 'STOP IT'. And he's right. It's not necessary, not to mention stocking up on 200 bulk packs of bog-roll means you're spending money that could go into savings or be used to pay bills, rent or mortgages. Continue to purchase only what you need, and rest assured there is plenty to go around when people aren't panic buying. So, save your money by only purchasing what you need, when you need it.
Investigate financial hardship
Another thing many of us need to think about is unsecured debt like credit cards, unsecured personal loans, overdrafts and tax debt, to name a few.
With the big banks and lenders knowing how people will be affected, many have recently announced that businesses and individuals affected by COVID-19 might be able to apply for hardship assistance (deferred loan repayments, waived fees and charges, interest-free periods and debt consolidation). If you're in this situation, talk to your lenders as quickly as possible.
For those renting, it also seems there will be a six-month stay of evictions for tenants but currently, we are still awaiting the full details of this announcement.
Will COVID-19 see a rise in bankruptcies?
There is a possibility that this pandemic will see a rise in both personal and corporate insolvency around Australia, not to mention globally.
According to Westpac's Chief Economist Bill Evans, uunemployment is predicted to rise to 11.1% by June due to estimated job losses of more than 800,000 in Australia alone.
For those who do experience a reduction of income, repayments on loans and credit cards may be the first thing to give. The Government stimulus packages and hardship provisions will help to ease the burden in the short-term but for those already struggling with debt before the pandemic, their ability to trade through on the other side of this may be less certain.
For help with your financial situation, talk to a suitably qualified professional.
About Lauren Smith
With nearly a decade of personal insolvency experience up her sleeves, Lauren is a Consultant and media contributor at Aravanis, one of Australia's largest registered bankruptcy trustee firms
Aravanis is an award-winning firm offering free bankruptcy-related information that's specific to your individual situation.
If you're looking for a more comprehensive outline of bankruptcy see article, what is bankruptcy, or call 1300 369 108.