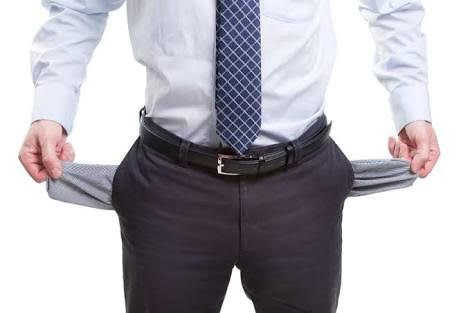 Running a business, whether big or small, takes a lot of hard work. Beyond the consistent efforts, there is much financial planning involved in managing your enterprise smoothly. The struggle is often greater at the startup stage but you may still come across emergencies even when you are well established. Imagine running into a low phase, when operational funds go short and there is not much capital to sustain. Such emergencies can happen anytime and you need to have a strategy in place to deal with them.
When it comes to business emergencies, you absolutely need to get through the tough period and only some quick cash can help you survive. One option you can rely on is installment loans online because these are quick to procure and easy to payback. So you can infuse the money your business needs at the right time and save it from something as serious as a shutdown. You would definitely want to know how these loans work and whether they would be right for you. Let us highlight some quick facts about online installment loans.
What exactly are installment loans online?
Simply speaking, an installment loan is the borrowing that lets you get a lump sum amount in one go but you have to pay it back only in small installments at regular intervals. The lender charges interest which is added to the principal to find the total amount due. This amount is divided into smaller installments that are spread over a period of time, based on the installment agreement between the lender and the borrower. Usually meant to provide larger sums for longer periods, these loans offer the benefit of easy payback. An online installment loan is the one you get from a lending website rather than a bank or local lender. Typically, the process of availing one online is short and simple, which makes it something you must be looking for.
How online installment loans are apt for business emergencies?
Are you facing a business emergency and need cash right away? Is there a new piece of equipment or machinery that needs to be purchased right now? Are you going through a lean period and don't even have enough to pay salaries? These situations surely mean that your business is in deep trouble and only immediate financial help can bail you out. An online installment loan can be a lifesaver at this time, basically because of its ease and speed. Here are some reasons it is just right for business emergencies:
The application process is extremely simple as you only need to fill up a small online form and click to submit for approval. Your application goes to a network of lenders and you can get approved quickly if you qualify.

You need not do much in terms of eligibility requirements because online lenders do not have a long checklist to follow. If you fulfill a minimum age requirement and can show regular income and a healthy checking account, you are good to go.

When you are in an emergency, running around to collect documents is the last thing you would want to do. This is exactly where an online loan can save you because documentation requirements are just minimal for them.

Online loans that get approval often get disbursed within a minimal span of time. The speed of the process can make all the difference for cash-strapped businesses that need money right now.

Another advantage of this form of borrowing is that you can get it even with a poor credit score. So if you are running through a low phase, you need not worry. You can absolutely get help online even if banks and local lenders are not willing to provide loans for bad credit.

An easy repayment is the best thing about installment loans online. You get money right now but need to return it only in bits and pieces. This obviously makes good sense for a business that is in an emergency and may not be in a position to pay back immediately.
While installment loans are best suited for capital purchases such as machinery and assets, you may also use them to manage operational expenses during cash emergencies. These loans also make a good strategy for refinancing and debt consolidation, which is often the cause of concern for business owners. Whatever kind of financial crisis your business may be in, an online installment loan can be a lifesaver because it can actually get you back on your feet.
How to find the right online lender to get an installment loan?
You will surely be relieved to know about this amazing borrowing option that can keep your business up and running during tough phases. The big question is where to find them. When you browse online, you will come across several lending websites which offer this financing option. The idea is to find one that you can trust. Look for a site with a good reputation, which you can verify easily by going through the online reviews of real customers.
When you consider a website for applying for an installment loan, go through their terms and conditions thoroughly. Understand their lending process, norms of loan agreements, loan terms and the average interest rates they charge. Make sure that they follow the best data privacy practices as well. Thorough research can save you from predatory lenders and get you connected with a lender you can trust.
Finding a good website and getting an online installment loan for your business is easy. But this does not mean that you should take these loans frivolously because they are still a liability for your business. A responsible attitude is a must as you would not want to be burdened with an unpaid loan when you are already in a financial fix. The best part of an online installment loan is that it offers all the flexibility and ease you would want. Just discuss the repayment terms with the lender and you can repay it without any hassles.