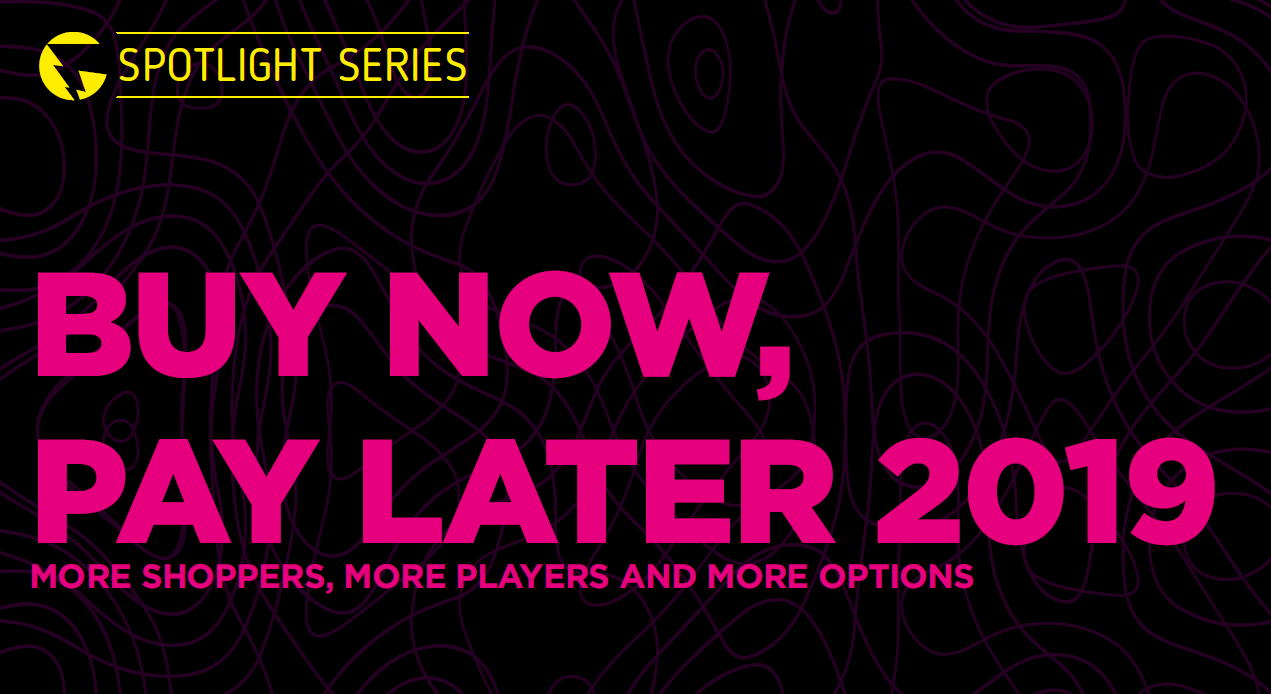 SHOPPING TIPS FOR MAKING BUY NOW, PAY LATER WORK FOR YOU IN 2020
Last year, Buy Now, Pay Later was merely viewed as an alternate payment method, with a handful of retailers providing this option. Fast forward, it's now considered essential for consumers and if used wisely, it can significantly help shoppers with their cash flow this period; whether they're buying a fresh wardrobe for the New Year, a summer getaway or doing a mini makeover on their home.  
Power Retail, the number one resource for Australian Online Retail Industry insights, content and news, has released their second report on Buy Now, Pay Later titled, 'BNPL 2019: More Shoppers, More Players and More Options'. It synthesises findings from over 9,430 online shoppers and 94 Australian retailers.
Managing Director of Power Retail, Grant Arnott says, "One year ago, we published our first report on Buy Now, Pay Later, and asked if it was a fad or the future. It's certainly made its way from an 'explosive' disruptor into the norm, with 32% of Australian online retailers offering it in 2018, compared to 41% of retailers being involved with 2-3 BNPL providers currently. It's also boded well with consumers, as 98% of all online shoppers are now aware of BNPL as an option, and 10% now use BNPL whenever they can."
Grant continues, "The actual usage of BNPL has risen between our reports, from 27% to 39%. It's then no doubt that over 1/3 of Australians will be looking to use these payment options during this busy time. After analysing all the players, we have found that consumers can take advantage of these offerings by following the below tips."
Shopping Tips for Making Buy Now, Pay Later Work: 
Holiday shopping and Buy Now, Pay Later are the perfect match
In fact, the report states that shoppers who pay with BNPL are twice as likely to plan their shopping around special sales events. This shows that there is a connection between those who take advantage of the perks of BNPL and those who shop during sales events like holiday or New Year sales. We recommend highlighting the key sale dates for their favourite retailers to get ahead.
BNPL isn't just for large purchases.
When BNPL hit the scene, many used the platform to pay off large purchases in small increments, similar to layby. In the last few years, this has changed dramatically. The size of BNPL transactions has reduced from an average of $1098 in April 2016 to a median of $155 in September 2019. So, whether it's a flat screen TV or a new pair of shoes, remember that BNPL is a viable payment option for all items.
Shop on the go!
We know that Aussies love to shop across a variety of devices with smartphone and app usage on the rise. In fact, smartphones are the most popular device to make BNPL purchases (at 65%). Convenience is key!
Make use of the options.
AfterPay offers four instalments every two weeks, zipPay offers payment in full at the end of the month or to pay over time from $40 a month, whereas Latitude Pay offers 10 weekly instalments. A raft of BNPL platforms have hit the market and retailers often provide a variety of options at checkout. Perhaps shoppers have a favourite, and prefer to shop exclusively with one platform, or maybe they want to explore different payment options depending on their purchase. Either way, they need to know what works for them!
Time to try something new?
Our report shows that once used, 95% of online shoppers would be happy to use BNPL again. In fact, 27% of these shoppers use it whenever they can. At such a crazy time of year, take note of this positive feedback and make life as easy as possible. 
Spreading New Year Cheer (and payments).
Between gift-giving at Christmas and events, we know that this time of year is expensive. That's where BNPL comes in. 70% of shoppers use BNPL when they want to spread payments out over time to help with cashflow. It's a great budgeting tool if outgoing payments exceed incoming. However, we recommend drafting a payment plan before any purchase is made, to ensure deadlines are met and missed payment fees are avoided. 
Power Retail is the leading resource for Australian online industry insights, content and news, combining extensive publishing experience with expertise across all aspects of the online retail journey. Power Retail's Spotlight Series reports empower e-commerce industry professionals with the insights they need to make better business decisions.