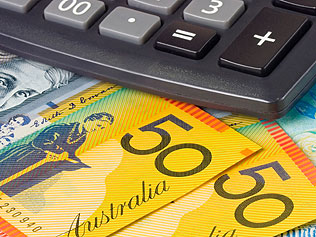 Forex is an area of trading with a particularly strong appeal to people who love numbers. It's a format that lets you see everything important in numerical terms, making it easy to draw comparisons, plot changes over time and quantify your expectations. With this in mind, it's curious that numbers are exactly what most articles about forex leave out. What can numbers tell us about forex itself? What are the big figures that really matter and what do you need to know to put them in context so you can sharpen up your approach?
How big are the forex markets?
Globally, the forex market is worth a little over US$1.93 quadrillion – two and a half times the GDP of all the nations in the world added together, and 27 times the size of the stock market. Over US$5.3 trillion are traded on it every day. 90% of trades involve US dollars, with the Euro, the pound sterling, the yen, the Australian dollar and the Swiss franc making up the other main currencies but there are more that 170 in total. Some banks now allocate 30% of their funds to forex trading, making more money from this than any other activity.
How big are the brokers?
Given how much money is traded on the markets, you might be surprised by how small the companies that facilitate forex trading are by comparison. The biggest forex broker is IG Index, whose market value is estimated at US$1 billion. Most brokers are less than half this size, however – plus500 is doing nicely with a net income of US$379 but this has to be seen in the context of its international operations. It's a successful company but not by any means a fat cat. Most established brokers in fact make relatively modest profits, giving the lie to the myth that they make huge profits off all their clients.
What do we know about forex traders?
There are approximately 9.6 million forex traders scattered around the world. That includes around 190,000 traders in Oceania. The bulk of traders – 1.5 million – are in North America, where the markets first grew in strength, with 970,000 in the rapidly growing Middle Eastern markets. Worldwide, 89% of traders are male but that's set to change, with 46% of new accounts now opened by women. 45% of traders are aged between 25 and 34, with 24% aged between 35 and 44.
Younger traders are increasingly common but only 2% of all traders are over 65. This balance probably reflects the that fact that traders usually wait until they have some savings or a healthy disposable income to begin investing but older investors didn't grow up with forex and are less inclined to experiment with new things. The number of older traders has actually been decreasing in recent years despite the ageing population in most industrialised countries.
Are traders successful?
37% of people who trade forex succeed in breaking even, with 15% making a profit. This might worry you less when you take into account that 72% have no prior trading experience of any sort when they start out. It usually takes six months to a year for those who are successful to reach that point, emphasising how much this kind of trading depends on practice and attentive learning. Half of traders say that they make an active effort to engage with educational resources including videos and articles aimed at enhancing their skills.
Successful traders are 10% more likely than unsuccessful ones to read daily charts. 69% of them place a heavy focus on improving their trading plans and getting the right mindset, judging this to be more important than simply looking for better opportunities.
What do traders use?
85% of all forex trades today are made using MetaTrader 4, with 6% using MetaTrader 5. 85% are running Windows on a desktop on their primary trading machine. 90% use automated trading on occasion.
One notable change in the way forex trading takes place in recent years has been the shift to mobile. 35% of traders now use mobile devices for forex-related activity at least part of the time. The most popular choice is Android, with 56.1% of mobile traders using Android devices. This emphasises the importance for brokers of having a mobile-friendly product.
Understanding these facts and figures will give you a better understanding of how the forex markets are, who else is trading on them and what it takes to be successful. It's important to stay up to date as this is an industry undergoing continual change.