Written by

News Feature Team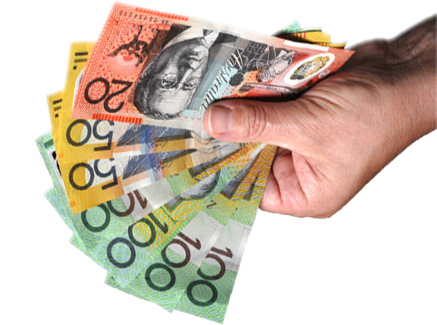 When your struggling with bad credit, a no credit check loan may seem like an ideal solution. The lender doesn't review your credit score or history, so it may look as though your credit issues won't be a factor. While getting approved for one of these loans can be somewhat easy, it will cost you in the long run. Here's what you need to know.
The Interest Rates and Fees are Shockingly High
Typically, the interest rate associated with a loan is based on the amount of risk assumed by the lender when they provide you with funds. Usually, lenders perform credit checks to consider whether you are a suitable candidate for the loan and use the information to determine your interest rate.
Without a credit check, the lender has no way of knowing whether you are a safe risk. This means, to compensate for the lack of information, you'll get an offer at a rate that is significantly higher than those offered by traditional lenders.
Often, people who apply for no credit check loans have poor credit, so the lender understands that you likely have limited, if any, alternative options. In that regard, they can use their position and require an interest rate that many people simply wouldn't tolerate if they are left with a choice.
Add to that the fact that many of these lenders charge exorbitant fees to set up the loan and then charge interest on that fee (when it is rolled into the loan), and you're paying even more.
They Will Affect Your Credit Score
Just because a lender isn't checking your credit doesn't mean taking the loan won't affect your credit history or score. All lenders will report your activity to the credit bureaus including when you open the debt, whether you make timely payments, and the total amount remaining that must be repaid.
Failing to meet your obligations can cause your credit score to fall, just as it would with any other loan. And, depending on your personal situation, accepting the loan can also harm your history and scores, at least temporarily.
Should You Take Out a No Credit Check Loan
Generally, a no credit check loan should be considered a last resort and only used in absolute emergencies when literally no other option is available. Often, it is a smarter decision to explore other possibilities before resorting to these kinds of arrangements.
Depending on your financial situation, you may qualify for assistance from the government. Additionally, you may find support through local charities, churches or nonprofits; friends and family members; or even other traditional lenders. There are specialty loan options created to combat payday type lending but still allow low income or borrowers with no credit to access finance.
If you must take out a no credit check loan, make sure you apply for the minimum amount you need to handle your financial situation. Then, get the lender repaid as quickly as possible (as long as there is no prepayment penalty) to lower the total cost of the loan. While this won't make the loan inexpensive, it will keep the price down as far as possible, which could make it easier to manage.