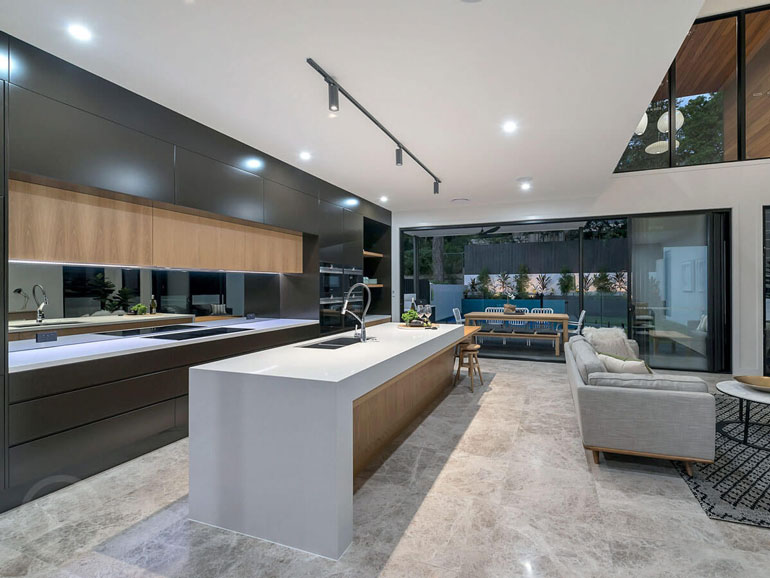 The ultimate value of your home lies in how best you've taken good care of it. However, we all share different views regarding different parts of the house that may increase its resale value. One such area is the kitchen, which is mostly considered the heart of your home.
The importance of a well-remodeled kitchen goes beyond raising the value of your home alone. It can elevate the house's entire look and feel, both in terms of appearance and functionality. Perhaps this is why kitchen renovations are the third most popular type of home improvement in the world today.


How A Renovated Kitchen Will Increase the Value of Your Home?
To most people, kitchen renovations are only a way of improving appearance and getting rid of the usual boring interior. But, do you know renovations to your kitchen will also elevate the aesthetic appeal of your home? According to most property merchants, kitchens are among the first areas buyers focus on while purchasing new homes.
On the flip side, a kitchen that lacks the basic renovation makes your entire home feel out-of-date and disorganized. This is a huge problem, especially to your home's interior appearance and its general outlook. However, the bigger problem arises if you're thinking of selling as it may stand in the way of earning your home a good value.


Kitchen Renovation Ideas That Will Increase Your Home Valuation
Most homeowners will give the kitchen priority when performing home improvements. While reasons for renovating may vary, a good looking kitchen gives you a good feeling about your home. It enhances convenience and brings a difference to your home since it's at the center of most activities in the house.
Kitchen renovation may come costly; that's why it's a good idea to break a renovation into phases and focus the most necessary upgrades. This way, it's easier to realize the renovation's overall objective while also doing it within your budget. Here are some of the best renovation ideas you can look at.

Elevating The Look of the Cabinets
Kitchen cabinets are considered among the costly parts found in the kitchen. Therefore, it may be understandable why replacing them is not an easy affair. But wait, who said you can't work on the existing ones by giving them a new look?
One of the best ways to achieve this is talking to your trusted kitchen renovation expert to paint the cabinets and uplift their look. The painting will not only cost less than a new installation, but will also give your cabinets a completely new look.
Updating of the Appliances
Upgrading on the existing kitchen appliances is one of the fastest renovations you can make to your kitchen. Most kitchen appliances such as fridges and ovens make a great deal in enhancing space utilization. Appliances will also increase your kitchen value since most of them go on sale when it's time to sell your home.

Conclusion
A kitchen renovation is worth every dime. Apart from increasing your home's value, kitchen renovations give you a good feeling about your house and its whole appearance. It may not come cheap; however, if you enjoy being in a good kitchen, then try it out.