Written by

Pranjal Agarwal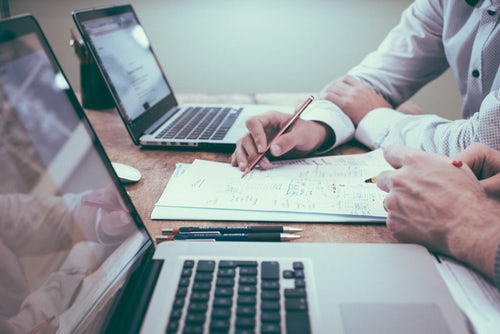 The importance of Google and other search engines in promoting local businesses in a booming city like Perth is undeniable. When someone is on a lookout for a particular product, he/she will search for a nearby seller, and the top-ranking businesses on the search engine results page hit the sale.
If you are a Perth based-business owner looking to improve your location-based search engine rankings, then read ahead. We have shared with you an essential guide for improving your local SEO Perth and location-based rankings.
Local SEO Optimisation Checklist
To enhance the chance of showing up on Google for relevant searches, you need to follow the below-mentioned checklist.
It would help if you created or claimed a listing for your business.
Make sure to fill out all of the information correctly, e.g., address, business hours, workday, etc.
Provide Website / URL for consumers to make a purchase

List your specific offerings concisely and clearly.

Make sure that the keywords are placed naturally in the content.

Pick only the most common and relevant category for your business.

The type of business should be the most pertinent.

Only Add high-quality photos.

Talk more about your business in Google My Business.

List your business in as many directories as possible.
Use analytics properly to adapt your strategies.
Get The Reviews On Your Side
Reviews are one of the key ingredients to improving your ranking on Google. Good reviews are a symbol of customer satisfaction and can add value to your sales. With the majority of customers reading online reviews before dealing with local businesses, it becomes naturally essential to strive for good reviews. Reviews affect the local algorithm of Google, so it also adds to your ranking. Get in touch with a local SEO Perth advisor to understand it better.
Post on Google As Your Business
Regular posting on Google My Business is a very underused feature that can boost up your ranking way above your competitors. A local SEO Perth advisor can be appointed for regular posting.
Paid Advertising & Local Search Ads
You will get tools from Google to target your local area with local search ads. This is a paid service and can help you out to be visible at the top of Google rankings and search pages. You can consider using this service if you are not getting enough customers from your organic efforts. A local SEO Perth consultant can help you with paid advertising concepts.
Track Your Google Marketing Performance Regularly
When you are putting so much effort into getting your page ranked on search engines, it becomes essential to track your performance using analytics. The analytics is available with your Google My Business account. It is highly necessary to track your return to get a view of the further steps required for better optimisation. You can appoint a local SEO Perth agency to make sure that your performance is tracked properly.
Final Words
If you are a local business in Perth, you must appear on top of the search engine results. Since people always start their search with 'best XYZ near me,' it would be better if your business appears in their search results. So get in touch with an SEO Perth Agency today for better results.