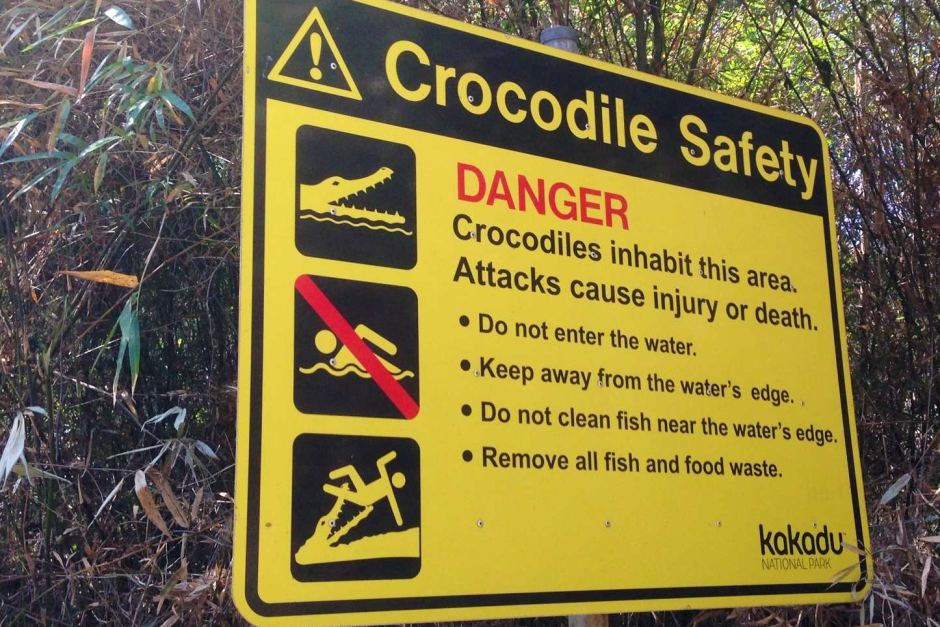 With the dry season in full swing and school holidays just around the corner, Territorians and visitors are being urged to be Crocwise when exploring the Top End.
So far this year, crocodile management teams have removed more than 160 crocodiles from Top End waterways.
For the whole of 2020, there were 233 crocodiles removed across the Top End, and 234 in 2019.
Crocodiles are found in waterways all year round, and swimmers are reminded that if a waterway does not have a designated swimming area sign, it is not safe to swim.
In the past two decades, fatal attacks in the Territory have occurred when people have entered the water outside of designated swimming areas.
For Territorians and tourists who plan to camp near waterways, it's recommended to pitch your tent at least 50 metres away from the water's edge, and avoid locations where animals and livestock are drinking.
Avoid returning to the same spot at the water's edge to fill buckets, and never prepare food or wash dishes on the water's edge or next to sloping banks. Dispose of food scraps and fishing rubbish in bins away from your campsite.
Boat users are urged to remain alert when launching and retrieving boats, and never to dangle arms and legs out of their boats. Land-based anglers should always stand five metres back from the water's edge. 
For more information please visit: https://becrocwise.nt.gov.au/.
To report a crocodile sighting please call the Crocodile Management Team on 0419 822 859.