Written by Michele Nardelli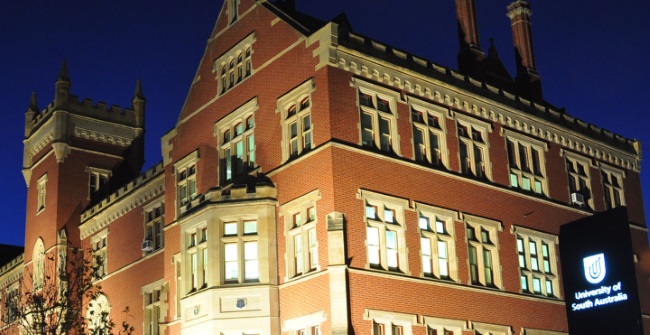 Artist and celebrity chef, Poh Ling Yeow, will be one of four winners to be honoured at UniSA's inaugural Alumni Awards at a gala event on October 30 in the University's historic Brookman Hall. 
Poh's career and contribution will be celebrated along with that of Chancellor of the University of Canberra, former Race Discrimination Commissioner, Kungarakan and Iwaidja tribal elder, Tom Calma AO; company director and Chair of the Adelaide Football Club, Rob Chapman; and Olympic basketball player, coach and commentator, Rachel Sporn OAM. 
On the eve of the University's 25th birthday, the awards have been established as an annual recognition of the contribution that UniSA graduates make to their communities locally, nationally and internationally. 
The awards are evaluated across five categories - Scholarship; Engagement; Social Justice; Sustainability; Innovation; Openness – with the winners having to achieve in at least three. 
Congratulating the inaugural winners, UniSA Vice Chancellor Professor David Lloyd says the range and depth of the contributions made by UniSA alumni is breathtaking.
 "Looking through the nominations this year was quite humbling, we just have so many worthy graduates working in such diverse capacities and making a difference at the most grass roots levels right through to significant leadership roles," Prof Lloyd says. 
"The four worthy recipients reflect that diversity and strength of achievement and the enterprising spirit that is a real hallmark of this university and its graduates. 
"We attract and inspire the kind of people who challenge the norm, break out of the mould, commit to excellence and work with great passion to achieve their goals. 
"Each and every one of this first group of award winners has faced challenges, unattainable goals, and hard choices and they have used their talents to reach success. 
"It is an absolute pleasure to be able to acknowledge their efforts and their great contributions in this way." 
About the 2015 Winners
A graduate of UniSA's antecedent, the SA Institute of Technology, Professor Tom Calmahas championed the rights, responsibilities and welfare of Aboriginal and Torres Strait Islander peoples for more than 40 years.
He has been involved in Indigenous affairs at a local, community, state, national and international level and worked in the public sector focusing on rural and remote Australia, health, education, justice reinvestment, research, reconciliation and economic development.
His 2005 Social Justice Report focusing on Indigenous health equality was the catalyst for the Close the Gap campaign.
Now Chancellor of the University of Canberra he is the first Aboriginal or Torres Strait Islander man in 164 years to hold the position of Chancellor at an Australian university.
Rob Chapman graduated from the SA Institute of Technology with an Associate Diploma in Business in 1982 before embarking on a career in insurance and fund management.
With his personal commitment to learning, he took every opportunity to gain new skills on the job, showing a particular interest in and flair for management, leadership and strategic planning.
His career highlights include roles as managing director of BankSA, Chief Executive of St George Bank and Regional General Manager of the Commonwealth bank of Australia (for WA,SA and the NT).
Today among many roles and interests he is a company director, Chair of the Adelaide Football Club and the Adelaide Airport, and Deputy Chair of the SA Economic Development Board. He has recently been made Chair of the State's inaugural Investment Attraction Agency, charged to support the state's transition from 20th century to future industries.
Graduating with a Bachelor of Design from UniSA, Poh Ling Yeow worked as a graphic designer, illustrator and make-up artist before becoming a full time artist in 2002. She has participated in 28 exhibitions and her work appears in corporate and private collections around Australia.
A fifth generation Malaysian Chinese from Kuala Lumpur, Poh immigrated to Australia with her family when she was just nine and soon fell in love with the country.
However, it was her passion for the foods and flavours of her childhood that would catapult Poh to national stardom as a contestant on Masterchef Australia, where she finished in second place. Her sheer vivacity and presence on screen coupled with her love of cooking soon saw her offered her own cooking show, Poh's Kitchen.
She has since published a cookbook and is filming a new food series for SBS Poh & Co.
Rachel Sporn OAM graduated from UniSA with a Bachelor Education in secondary teaching specialising in Physical Education and Mathematics but while she was studying, she was juggling a champion career in Women's Basketball.
Rachel played at the elite level in women's basketball for 19 years, including 337 games in the Women's National Basketball League, three world championship teams and three Olympic teams, culminating in a silver medal from the Sydney Olympics in 200 and again in Athens in 2004.
She has twice been inducted into the SA Sporting Hall of Fame.
Today Rachel is a sports commentator and actively involved in charity work raising money for the Australian Melanoma Research Foundation.
She is also involved in individual coaching and says the skills she learnt studying physical education have been invaluable in developing her ability to organise and lead and to understand the benefits early mentoring and guidance for all children, in sports and in life. 
More information about the UniSA Alumni awards is available online