Written by

NewsServices.com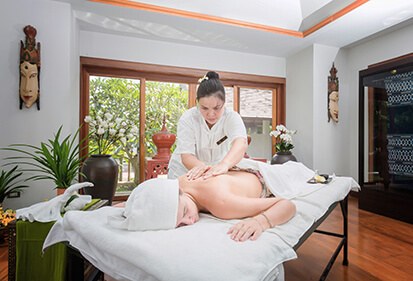 Most people invest in their financial future. They work hard to provide for their family and keep the lifestyle that they have or want to achieve. But has anyone given the time and energy towards their well-being? 
Taking your health for granted will only put all your efforts to waste, primarily when an illness arises. Also, if you lack the energy to perform or feel burnt out, your work productivity will get affected. 
If you need more motivation to prioritise your health, here are a few reasons why you need to invest in it.

Why Is Your Health Important?


It greatly reduces healthcare costs.
Healthcare is more than buying medicines. It also involves doctor's visits and hospitalisations, which can be costly for an average person. This is why having poor health and long-term medication can adversely affect your savings and assets in the future.  
Improving your health by making conscious efforts to live a healthy lifestyle can significantly reduce your chances of developing health issues. When you invest in your health now, it can help you fight diseases and prevent developing one in the future. It can also potentially halt any chances of suffering from a substantial financial downfall caused by hospital bills.
Living a healthy lifestyle decreases the chance of developing diseases.
Most diseases these days often relate to a person's lifestyle. The food that you consume, drink or even the vices that you have can directly impact your health in the future. 
Although the primary causes of diseases can vary depending on each person, keeping a healthy lifestyle can play a huge role in a person's health.  
Aside from doing regular exercises in a 24 hour gym in Sydney, choosing the right food can help you keep a healthier lifestyle. It can be tempting to slack at first, but remaining consistent is the key to making it work.
It increases your productivity and energy at work.
A person with beaming health is more productive than those who aren't physically fit. That's why most employers often ask newly hired staff to undergo a medical exam to see if they're physically fit for the job.
One obvious benefit that employers see with having a healthy workforce is that they have minimal sick leave and absences. Even more, they're more engaging at work and tend to present more ideas. 
Therefore, maintaining good health ensures that you become an asset to the company. You'll also feel more motivated to work.
Poor health affects your mental state.
Poor health doesn't only affect your physical state. It affects your mental and emotional well-being too. Imagine a person suffering from a long-term ailment. They often feel irritated, grumpy and hopeless as they lay on their sickbed or move using their wheelchair. 
Most people diagnosed with a long-term illness often express their current emotional and physical well-being and how it gravely affects their quality of life. While some diseases are hereditary, others are often a result of a person's lifestyle. That's why investing in your health now is crucial to ensure that your quality of life won't be affected by any long-term illness.
It protects your family.
When you take care of your health, you'll reap its benefits in the long run. Aside from allowing you to have longer quality time with them, you'll also guarantee that they're financially supported in the future. 
The adverse effect of deteriorating health is to become a liability to your family once you get sick. You'll no longer have the same vigour and energy at work when you become ill. 
Ways to Help You Invest in Your Health

Create a realistic exercise plan
The best and easiest way to start investing in your health is by taking up an exercise plan suited for your body. You can easily search for a gym for womens near me, and you'll find a lot of options where you can take fitness classes that suit your fitness level. Some gyms even work not only with personal trainers but also with dieticians to help their clients stay on track. 
Nevertheless, even as simple as trying to stay fit and be active can already help you reduce your exercise weight, potentially affecting your health. 
Be mindful of your posture
Joining a gym and including it as part of your routine are excellent ways to work on your posture. If you want to avoid any possible problems in the future, it's crucial to be mindful of the way you sit, walk and even carry yourself. You can also consider attending yoga classes and Pilates to strengthen your core and reduce the chances of experiencing back pain and stiff muscles in the years to come.
Assess the food you're eating
Another way to improve your lifestyle is by assessing your food intake. Instead of eating everything you want whenever you want, you must become mindful and control what you consume. 
Creating a meal plan greatly helps so you can stick to your budget and apply it to your routine. There are also many apps these days that you can use to keep track of your calorie count and so much more.
Key Takeaways
Investing in your health is just as important as investing in your finances. Putting your time and energy into maintaining a healthier life will surely benefit you in the long run. If you're unsure of where to start, you can always speak to a physical trainer or any of the gyms near your area to help you make the right decision.