Written by

Ariana Mortenson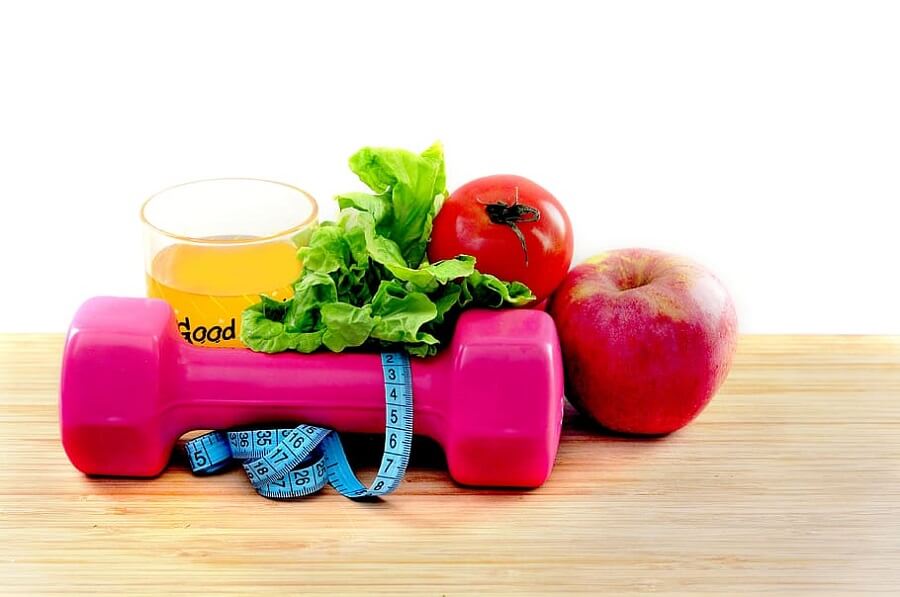 More than ever that COVID-19 is still out there - we have to do everything that is in our hands to be healthy. If we have a strong immune system, then we will be prone to fight any disease faster. Hence, making small changes in our routine that will boost our health is a must. Choose a new habit and start from there; once you have entirely incorporated that change into your routine, you can go for another one. Also, remember to be flexible - nothing happens if one day you fail with your new change - be kind to yourself.
So, now get prepared to go deep into the topic. The things that we are going to enlist are very simple but important that will increase your healthiness. So, without further introduction, let's start talking about these little modifications that you can do.
Doing exercise, or keeping your body in movement, will be one of the best things that you can do to improve your health. Maybe you don't have money to pay for a gym or classes, but there are things that you can still do. For instance, instead of using the car for going to the store in the corner, walk. Another option is to stop using the elevator and always go for the stairs.
Go and walk more with your dog, kids or just do a daily walk. Take advantage of the parks or open areas that are near your property. Remember that doing physical activity promotes a good mood and enhances your cardiovascular health. So, avoid the excuses and try to spend less time seated, and more moving your body.
But, not about any matter - write about how you feel, or how was your day. If you do an effort to put into words the way you feel, it will be easier for you to know yourself better. Remember that your mental health is as important as your physical one. So, take all the tools that you have to better understand your decisions, passions and motivations.
Once a month take some time to read the past pages of the diary or notebook. It will be easier for you to acknowledge if something is not going right with any matter in your life and make changes.
A good and easy way to have a more balanced diet is to eat more fruits and vegetables. For example, start incorporating vegetables in every meal during the day. If you find this very hard, start with only one meal, then make it two, and go like that until you have conquered eating vegetables in all your meals. Also, fruits are very important, so try to eat at least three different types of fruits daily.
The more varied your selection of fruits and vegetables, the better. So, try purchasing different season fruits, and always mix vegetables of different colours.
There are types of organic tea around the world that will help you to boost your immune system. For instance, green tea and chamomile would be two types of tea that are amazing for your health. The kind of tea you should drink depends on what you're seeking to enhance. So, don't hesitate to do some research and purchase the perfect tea for your needs.
Just remember that there are no magic foods or drinks that will make everything better just by integrating them into your diet. They will only help to improve all the good things that are already in place.
We all know how busy our schedules can be due to work, taking care of children, etc. However, making space in your agenda to have time for your hobbies is a must. Being able to do activities that you truly enjoy will help you to release stress and blow off steam. And remember that one of the worst enemies of health is stress.
So, don't hesitate on signing into those dance classes that you have always wanted, or any other activity that you like.
Last words...
As you see, going for these little changes is not hard at all, and you don't even need to spend tons of money on them. Just by doing these small changes, your physical and mental health will improve, and you'll be ready to face any disease better. So, go ahead and move more, eat more fruits and vegetables and sleep better.
Oh, and let's not forget about drinking tea. You might be pondering if green tea or black tea is better, but stop doing that and just go for the two options. Buying tea is not expensive, and you can have several flavours that will be helpful for different situations.
Author Bio:
Hello everyone, I am Ariana Mortenson, a professional writer and blogger. I write on various niches in a way that it's understandable and appealing to the people. I aim to achieve a difference through my writing which allows you to make informed and valuable choices. Follow me back on Twitter, LinkedIn and Pinterest