Written by

Dr. Michael Letham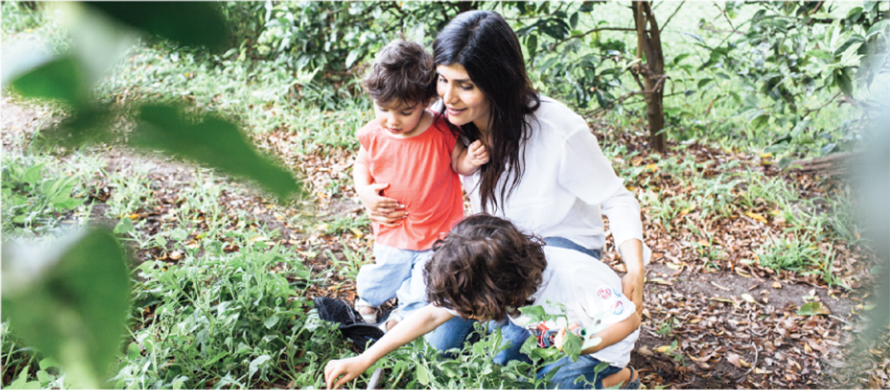 Your child's first visit to a dental clinic will have a great impact on his or her first impressions of a dentist and his or her attitude towards oral care and all future appointments. Because of this, it is important your little one has the best experience during his or her visit to the dentist.
You can be sure that everything will go smoothly during your child's first visit to a dental clinic when you prepare well for this appointment beforehand.
Trusted practitioners of modern family dentistry share some tips below on how you can get ready for this visit and, at the same time, help your little one get ready for the first time he or she steps into a dental clinic:
Your child's first visit to the dentist will be problem-free if you pick the right family dentist to go to.
A seasoned family dentist who has a good reputation in dealing with young patients is the ideal specialist for your child.
Go online to search for a dentist with this kind of background. Take the time to read about the dentist's qualifications and specializations as well as some testimonials from past and current dental patients. You can also get recommendations from other parents.
Whoever you choose, make sure you choose a dental professional who demonstrates good chairside manners and has a kid-friendly clinic. The dentist must also be friendly and easygoing so that he or she can help an anxious child feel comfortable during the initial consultation and in all future visits.


There is no going around it: a child's first dental visit can be stressful for both the parent and the kid.
If your child is not in the mood to go to a place where he or she will have to sit down and keep his or her mouth open for several minutes, there is a high chance your little one will get bored easily and become ill-tempered.
To avoid dealing with this kind of situation in the clinic, plan your kid's first dental visit when he or she is not sick, sleepy or hungry. Make sure you and your child arrive at the dental office earlier than the scheduled time to give your little one enough time to feel comfortable and relaxed.
As a parent, you are your child's No. 1 role model. As such, if you display a positive attitude and show that you are excited about your kid's upcoming visit to the dentist, your child will also adopt the same outlook.
Even if you are anxious about how your child will act in the clinic, it is best that you do not show it. If you do, your kid will also start feeling nervous about the appointment.
Always stay as positive and upbeat as you can about your first child's first visit to a dental clinic.
When your child knows what to expect during his or her visit to the dentist, you will have an easier time bringing him or her to the clinic.
This is because your child will already have an idea of what he or she will find in the clinic and his or her focus will be on identifying familiar things and not on being scared by the strange setting, equipment, and people.
Before the appointment, describe to your child what a dentist's clinic looks like. Talk about the facility and the people he or she will see there. You can even give your child a brief description of the chair he or she will sit on.
Make sure you talk about the dentist, too. Share some details about what the dentist will do such as checking and cleaning your child's teeth and giving him or her dental care tips to follow.
Don't forget to explain to your child the crucial role the dentist will play in helping him or her maintain a healthy and beautiful smile. When your child knows what to expect during his or her visit to the dental implants, you will have an easier time bringing him or her to the clinic.

Lastly, it is perfectly normal for kids to be afraid of going to a dental clinic for the first time. Even if your child enters the clinic willingly, he or she may show some resistance.
If you observe this kind of behavior, do not push, threaten, or blackmail your child. If you do, you will simply make his or her experience a bad one and increase his or her fear and resistance in the long run.
It may even take two or three visits before your child really "opens up" and allows the dentist to look inside his or her mouth.
Whether it's your child's first or second visit, make sure you do everything you can to make all appointments as comfortable as possible. This will help prevent various negative consequences, and enable your child to adopt the good habit of seeing the dentist on a regular basis.
The earlier your child learns how essential it is to know more details here and go to the dentist for regular checkups and emergency treatments, the better his or her chances are of maintaining a healthy and lovely smile.
You need to do everything you can to make your child's first visit to the dentist a fun learning experience so that he or she will understand and appreciate the importance of keeping dental appointments now, and in the future.
AUTHOR BIO
Dr. Michael Letham is the owner and dentist at 24/7 Dental and Bayside Smiles. He graduated from Sydney University in 2000 with Honours, receiving the R Morse Withycombe Prize for Proficiency in Clinical Periodontics (gum treatment). Striving to provide a modern, holistic approach to dental care that is tailored to each individual's requirements, Mike's focus is on being thorough and meticulous whilst being caring and compassionate.