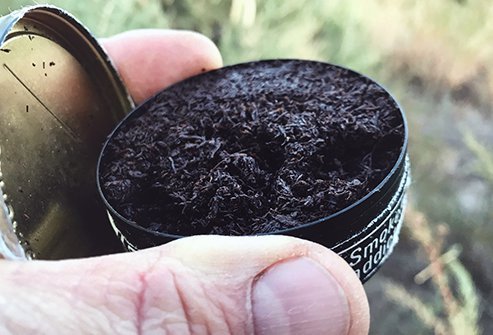 Chewing tobacco is one of the many smokeless tobacco options on the market. There are now a variety of flavorings, packaging, and nicotine content available in these products. Some of the best chewing tobacco brands have provided their customers with a large number of flavors, which makes them never turn their back on the product.
There are also many alternatives to smoking available in the market. For instance, you can enjoy many perks if you buy CBD gummies. If you would like to stick to tobacco in some form, chewing tobacco is seen as one of the best alternatives to smoking. This is because consuming it is relatively easy as you do not need to carry around smelly cigarette boxes and lighter everywhere you go. The product usually comes in small tin cans that are durable and keeps the product safe. But chewing tobacco is not the only form of smokeless tobacco. Some of the other alternatives include:
Snuff
Snuff is tobacco that has been finely grounded. It can be found in dry, moist, or packaged form such as pouches or small plastic packets. Some forms of snuff are either sniffed or inhaled through the user's nose. Other forms of snuff are consumed through the mouth.
Different Types of Snuffs
Moist
This is a snuff that has been aged (cured) or fermented. This is then processed into small particles and is packaged in cans. You place the product, which is known as pinch or dip, in between your cheeks, lips, or gums. You will have to spit them out; you cannot consume them.
Dry
This is a snuff that is fire-cured and made into powder form. The powder is meant to be placed in your mouth or will be inhaled through your nose. This product may need to spit out.
SNUS
This is a moist snuff that is packaged in pouches that are ready to use. These pouches slightly resemble tea bags and must be placed between your cheek, teeth, or gum. You do not have to spit SNUS.
Dissolvable Tobacco
Dissolvable tobacco is grounded tobacco that is pressed into different shapes such as sticks, strips, or tablets. Products made from dissolvable tobacco are meant to slowly dissolve into your mouth. This product is usually found in different flavors, such as mint or gum.
Different Types of Dissolvable Tobacco
Lozenges: This form of dissolvable tobacco looks like pellets or tablets.
Orbs: Orbs look like they are small mints.
Sticks: Sticks look like toothpicks.
Strips: These are thin sheets that look like dissolvable breath strips or even medication strips.
The Different Forms of Chewing Tobacco
Loose leaf
Loose-leaf tobacco is cured tobacco that is generally sweet and is packaged in pouches made from foil. A piece of the loose-leaf is taken from the pouch and is meant to be placed between your cheek or gums.
Plug
This is cured tobacco leaves that are pressed together to look like a cake. You take a piece and place it between your cheek or gums.
Twist or Roll
This is also cured tobacco leaves that are twisted together like a rope. You cut a piece from the twist and place it between your cheeks or gums.