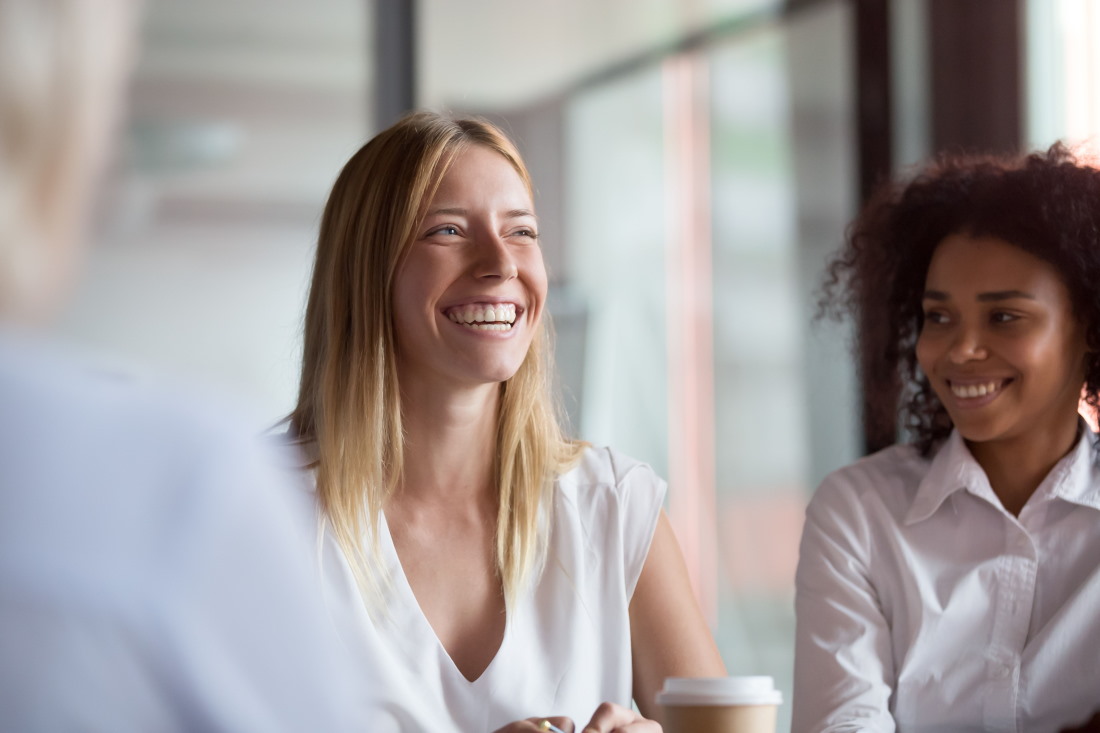 Organisations being pushed to support the 'whole person' Safety and mental health staff challenges requires always-on attention
As we close out what has been a catastrophic year, the role of Corporate Wellness is high on the business agenda as organisations continue to address the health and wellbeing (HWB) needs of employees in a post-COVID world.
According to the Vitality Works Corporate Wellness in a New Era Survey published today, the pandemic has shown how critical people leadership is, in the face of such a brutal reality, to elevate our human capacity for care and connection with the people around us, and to be understanding and hopeful as we lead them through unprecedented change.
"The blurriness of the home and work boundaries has pushed organisations to look at support across the whole person, not just the 'worker'," said Cathy McDonald, Executive General Manager, Vitality Works.  "We expect this to continue beyond peak working from home periods and well into the future.
"Covid-19's impact on where we work, including the shift to home working for millions, has broadened our responsibility as business leaders to get to know more about our teams' personal relationships, conditions at home, signs of substance abuse and other personal impacts, perhaps previously not visible."
This year's survey finds that COVID is set to have a significant ongoing impact on employee mental health well into 2021, and why more than 82 per cent of organisations ranked having a HWB strategy as being a high or very high priority, compared to just 40 per cent in 2019.
"How businesses responded during this time will forever make an impression on our most valuable assets, our people," adds McDonald. "Organisations must continue to help their employees deal with the physical, psychological and work-related challenges faced since the pandemic," McDonald continues.
"This year's survey, which unveils seven insights on the next 12 months of corporate wellness, clearly pinpoints that the singular most important strategy to optimise future corporate wellness is to genuinely see and value the whole person, not just the worker or their work. Strategies that support the mental wellbeing of employees will be paramount.
"That means leaders have to reframe their perspective to help an individual realise their full potential by valuing and proactively building their mental, social, physical, financial, vocational and spiritual wellbeing - as well as their engagement in meaningful work as part of a safe, healthy and purposeful life." 
Seeing and Valuing a person
Truly seeing a person involves forming a picture of the person through digital, virtual and in-person initiatives that collect data and insights on their health and their health behaviours, their readiness for growth and development. This results in creating a program that is tailored to the context of their role and organisation and personalised to be relevant to the picture of them as a person.
"People leaders are presented with a significant opportunity for deeper listening, deeper conversations, as well as understanding and measurement of the benefits and outcomes of corporate wellness programs," McDonald adds.
This year's survey revealed that more 30 per cent of organisations do not measure any outcomes of their health and wellbeing programs.  This is of concern given the significant influence that the health and wellbeing of our workforce has on company culture, which is a key determinant of business success.
Social Connection & Mental Wellbeing
Initiatives to support social connection and mental wellbeing will be a major investment focus for organisations in 2021, the survey found. This will include programs that focus on resilience, team morale and engagement, and workplace safety and injury prevention.
The preferred delivery of programs has also changed, with 60 per cent of respondents opting for virtual delivery, compared to 80 per cent opting for face-to-face delivery in 2019. That means existing HWB strategies will need to be modified to ensure effective delivery in person or virtually, which for some organisations may present challenges.
"The new frontier of people leadership is upon us and it is my hope that these insights and considerations for the future of Corporate Wellness will be valuable and a good starting point for organisations to build from or refine their health and wellness strategy," McDonald said.
"The global pandemic has seen the issues of employee experience, safety and mental health thrust into the spotlight. Looking ahead to 2030, technology to support better health and wellbeing programs and outcomes will continue to grow and we will need to reinforce the financial and emotional stability of our workforce. Most importantly, we need to take a whole-person view of our employees' health, ensuring their time at work and at home is rewarding, healthy and safe."


Key Corporate Wellness Challenges for 2021 and beyond
Embracing new technology to deliver more targeted, personalised, and innovative HWB initiatives
Promoting health, wellness, and safety for remote workers
Building mental wellbeing and resilience for all workers that are grounded in having a deeper understanding of the whole person
Focusing on engagement so that organisations can assess real experiences of work
Preventing fatigue and burnout by creating clear boundaries between work and home
Supporting team building in a hybrid workforce so onsite and remote workers feel connected and aligned
Defining corporate culture by redefining channels of communication and encouraging staff to connect virtually
Nurturing wellbeing communications across a diverse, flexible workforce
Sustaining regulatory compliance across a hybrid workforce continues to pose challenges
About the research
In October 2020, a survey of leading HR, WHS, Safety and Wellbeing managers from over 13 industry sectors in Australia and New Zealand was conducted by Vitality Works. The survey looked at the anticipated workplace health and wellbeing (HWB) needs of workers following the impact of COVID-19 and into the future. Six sectors represented 60% of respondents, which included manufacturing healthcare, government, retail/trade, construction, and financial services/banking. The respondents comprised 28 per cent from New Zealand and 72 per cent from Australia, with a 79:21 per cent split between female and male. The top six titles of respondents included safety and wellbeing managers, HR managers, administration, people and culture managers, health safety and environment managers, and work health and safety managers. 
About Vitality Works
Vitality Works delivers transformational workplace health solutions across Australia and New Zealand. We build healthier businesses through healthier people. For over a decade, we have partnered with over 1,500 clients in ANZ from SME's to blue-chip companies to reduce workforce injuries, increase productivity, maximise participation and engagement, drive health, safety and wellbeing outcomes and foster healthy cultures. We have helped organisations across a wide variety of industries and workforce demographics, from white-collar corporate and government offices to blue-collar manufacturing, energy, construction, utility and mining sites and are proud to be able to say that we have helped improve the lives of over 1,500,000 people.  Our workplace health programs are built upon an "Assess, Prevent & Thrive" strategic consultancy framework, in which we assess health through data-driven tools, prevent ill-health and injury (both physical and mental) and help people thrive through a portfolio of behaviour change programs that build an engaged, happy, safe and healthy workforce.