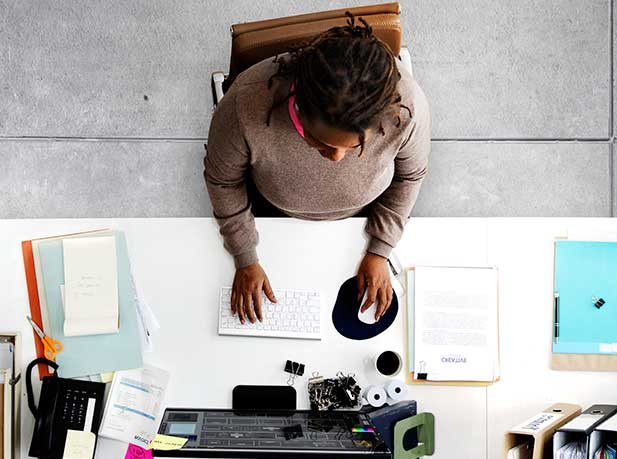 There are dozens of site-builders and software devoted to the art of creating a website. Some of these, like the one offered by Adobe, are more technically oriented and in many cases require a background in design and computer coding. For beginners and generally people who don't have a degree in graphic design there are a few options out that were customised and made specifically for them. They are fairly simple to operate, to set-up and are cost-efficient.
Out of the dozen or so, 4 really stand out: Wix, Squarespace, WordPress, and Webflow.
These are the pros and cons of many of the Site Building platforms on the market and which one is best suited to your needs.
WordPress:
WordPress started as a blogging platform. As a blogging platform, it tried to keep user interface and administration at the forefront; making everything incredibly simple.
Pros:
- it has thousands of free-plugins.
- free hosting for WordPress.com
- Domain registration.
- User friend CMS: the dashboard is simple to use for uploading new content.
- There are many SEO plugins to help you out with that backend of the whole website nightmare.
- It's Responsive: most themes are reliable on not only desktop but mobile devices and tablets.
- Open Source: its software and code is up on the web. Anyone web developer can study it, adjust it, tweak it, and then redistribute their very own creation.
Cons:
- Update. WordPress is constantly having updates. The problem is that sometimes those official updates clash with the third-party plugins you installed, so you might have to do an overhaul and go back to a previous, older update or hunt down the plugin that's having a problem with the new installation.
- vulnerability. It's Open Source, which means that hackers can file through its coding and exploit weaknesses.
- Speed. Since it has thousand of themes, some done by professionals other by amateurs, some of these themes haven't been properly coded. There is an excessive amount of unnecessary generic coding. These extra lines will make your website have certain issues and possibly slow down.
Webflow:
Webflow came in the scene a couple of years after Wordpress and its main attraction is the fact that its whole interface is based on Drag & Drop. It is intuitive in the same way your cellphone is intuitive. You snatch something up and you drop it down where you want it to shine.
Pros:
- It's incredibly intuitive. If you can handle your phone, then Webflow should be a snap.
- It has multiple tutorials to help you out.
- It's well protected mainly because it has a proprietary code.
Cons:
- high renewal rates.
- Transaction fees if you have an e-commerce site.
- minimalistic customisation. In order to grant you stability, Webflow frowns on templates it hasn't approved of. You cannot go into its code and make it your own. You get only a set amount of pre-defined templates and editors.
- Features, outside the basics, are rather hard to master. Webflow has a steep learning curve if you want to do something audacious with it.
Wix
Wix was once called the Mercedes of site builders. This is in part due to elegant workflow and stability.
Pros:
- It has great site speeds.
- It has a massive template collection.
- Like Webflow it also works on the premise of Drag and Drops.
- It has a lot of Apps or Widgets to give your website extra features. All site builders have this but Wix is simple to use with an amazing interface.
- It has a logo maker.
Cons:
- You can't customise. You're stuck with the template and you can't interchange elements from one template to the other.
- If you chose the free plan, you'll get branded. What does that mean? Unless you're willing to subscribe to their paid services your website will have the Wix brand and logo... on top of every page.
- Tracking and Analytics (the way you manage to figure out if your SEO efforts are paying up) is a paid service. The interface you need on your Wix website comes at a price.
- You can't transfer your site to another server. Let's say you're business started small, but now you've outgrown Wix and want to expand. Maybe even their servers aren't capable of supporting your traffic. Well, the biggest drawback is that you'll have to start your website from scratch; the website you built on Wix, using their IP, stays on Wix.
Squarespace:
Squarespace is without a doubt the snazzier of all the website builders. Its homepage is a joy to visit. Everything looks neat, cool, fresh and futuristic. It's a fun interactive page made for quick uploads and updates.
Pros:
- Edit live. Edit and have your copy appear on live. This is a great tool if you need fast articles or cover breaking news.
- More than a hundred templates. The big draw is that you can mix and match between templates and not lose any content.
- Blogging is its forte and that's where it really shines. It has all the tools necessary with even podcast features.
- You have four great mobile Apps. You can edit almost all your website right from your phone.
Cons:
- Sluggish speed. In order to give you live editing, Squarespace needs to sacrifice its speed while you're performing updates.
- Few marketing tools.
- It's not intuitive and editing content might be difficult.
Those are the main four Site Builders out there. Each and everyone has a niche it's trying to attract. WordPress is for the coder and the person who needs customised features, mostly for
small businesses. You can learn, given the many online courses all the in and outs of Word- Press but it also helps it's also to have a web development agency on call just in case. Wix is
mainly for e-commerce and for brochures. Squarespace small business and for the blogger or the person that wants to edit content a lot and live.
It really all depends on your business needs and overall how adept you are with technology.
Each of them has its pros and cons like any product out there. If you're still unsure, the best thing to do is to consult a web designer and get their input. Let them analyse your business model. Your website is your first impression; it's your calling card.