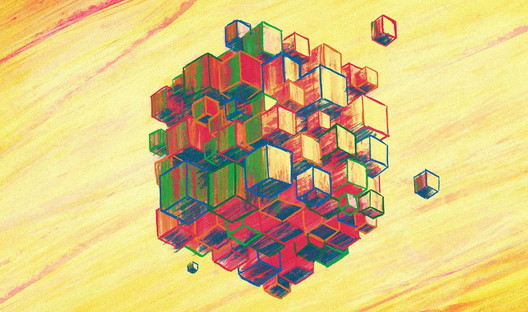 Every sales team sooner or later faces a problem of low efficiency. Most often, in such teams management structure is quite complicated. Even for small teams, it is quite difficult to build a clear hierarchical structure. However, exactly this structure most of all influences the effectiveness of the team as a whole. Hierarchy, as a rule, divides people into groups and worsens internal communication. But there is a perfect solution to improve relationships. And this solution demands the installation of an effective CRM system to create an effective team.


How CRM for Sales Can Improve Customer Relationships
A multifunctional CRM-system for customer relationships management like NetHunt can help companies to increase profits and bring transactions to a successful conclusion, building personalized communications with potential and existing customers and offering them the right product at the right time. But, there is more than just client management within this system. This CRM for a sales team allows ensuring the proper functioning of different departments of large companies and organizations. Using advanced tools like TrackTime24, for better conversion the leadership can easily control all aspects of a successful sales business: customer success, accounting, sales, and marketing. This CRM allows sharing the most important information between different departments, appointing the responsible employees to manage separate projects and track their completion. With such a tool every sales team member will clearly know what kind of work he/she is responsible for and will have a possibility to track their success throughout the whole project. Also, this system allows visualizing all hard and weak sides of the current marketing strategy as well as allows collecting important business data to build a further business strategy. With such s powerful tool customer management becomes an easy and interesting process.
 
Tracking the Sales Team Effectiveness
Sales efficiency depends on a wide range of factors, the key of which is the ability to manage a client's journey through the sales funnel - from attracting to a successful closing of the deal, cross-selling and further servicing. The NetHunt CRM system for better sales allows customers to add new leads in a few clicks, qualify them, assess readiness for purchase using predictive scoring tools. What is the most exciting about the NetHunt CRM implementation is that all it works within the usual Gmail mailing service. The NetHunt performance is based also on the work of Google Calendar, Google Drive, and Google Hangouts. The CRM system successfully combines all features of the above-mentioned programs and allows using them with higher efficiency in order to be able to do the following:

*    Customize the CRM system to personal needs;
*    Get more positive customers feedbacks;
*    Adjust the number of fields for data collection for better customer relations organization;
*    Manage team permissions and visibility settings - this allows appointing different people to do different types of work in an exact sphere not confusing other employees' documents and leads and not messing the work process;
*    Set the pipeline process by organizing different stages of the deals;
*    Create multiple pipelines oriented to be tracked by different groups of people.


NetHunt allows each member of the team to know better and be able to orient in his/her sphere of activity, manage the sales process, track their sales at all stages when they move through the sales funnel. Moreover, the Gmail-based interface that unites all the convenient functional peculiarities of Google products allows communicating with colleagues in terms of their work not making special requests relating to the work of separated departments. This accelerates the tempo of obtaining important information timely and allows organizing the work process smoothly. The role of CRM for sales teams can not be exaggerated. It improves the sales process and fully protects the investments made to improve the sales business.