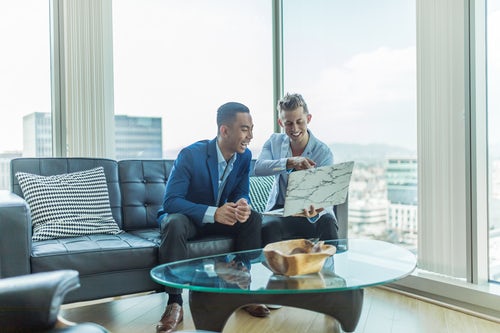 Some people still remember the days when you had to be in one of the world's centers of finance in order to be able to trade with futures. Technology has developed a lot since then and trading with futures now looks completely different. One of the most important innovations for traders is futures trading platforms which have been specifically designed to simplify the entire process and make their lives much easier. But how exactly are digital futures platforms changing it all? Read on to find out.
Anyone can become a futures trader
About twenty years ago, you had to be in a brick-and-mortar center of finance if you wanted to trade with futures. Moreover, it took a lot of effort in order to actually get there. Nowadays, there are digital futures trading platforms that make this type of trading available to everyone in the world. This means that you don't have to be at any physical location nor belong to a special group of people in order to get a chance at it. Instead, all you need is an internet connection and you can start trading. Another important thing to mention is that digital futures trading platforms make it possible to trade no matter which country or part of the world you live in. All this led to more and more amateur traders giving futures a go. While they may not be skilled as professional traders, they can use the web to improve their skills and step up their trading game.
You can trade at any time you want
With anyone now being able to start trading with futures, the number of traders who work nine-to-five jobs has increased. If there was a set time period when you can trade, most of them simply wouldn't be able to do it. The good news is, digital futures platforms allow you to trade at any time you want. In other words, you can set your own schedule and start trading before or after work. What's more, if you use a smartphone, you can even trade on your way to work or during the lunch break. This doesn't only mean you can enhance your trading experience, but it also allows you to trade more effectively. In case you travel for work and deal with futures as a side gig, you no longer have to worry about the time zone you're in as you're able to trade 24/7.
Trading has become faster
Before the age of digital futures platforms, you needed your broker to execute a trade for you. Seconds matter when it comes to trading and brokers would often end up failing to get the job done on time. Traders would miss out on an opportunity to make money and had to wait for a new trade offer to arrive. In this day and age, there's no need to rely on your broker to execute the trade for you. All you need to do is log onto the platform you use and you can make a trade with just a few mouse clicks. Besides saving you time, this also allows you not to worry about your investments as you already know the trade has been executed. If you opt for a platform by a company such as Ever Forex, you'll also get to use exceptional execution abilities from your device which saves you even more time.
Your money is safe
No matter what you trade with, you already know that there's a lot of risk involved. Still, digital futures trading platforms make it a bit easier to ensure you don't lose your money. For example, one of the best things about it is that you don't have to worry about anyone else using your money. The only way you can lose money is by making a bad trade which is definitely something you'd like to avoid. Although you can never go wrong with futures, it's still recommended that you diversify your portfolio when trading with futures. It's just that you can never know what might happen and being prepared is a great idea. For example, one of the best things you can do is buy gold since you can be assured it'll always retain its value. So, if you've been looking for a safe way to get into the world of online futures trading, start diversifying your portfolio as soon as you manage to do it.
Technology has completely changed the way we live and digital futures platforms have done the same with the world of futures trading. You can now trade from the comfort of your own home and start investing more time into developing your career as a trader. The best part of it is that technology is still improving, and we can expect that digital futures trading platforms will develop even more.