Written by

Tess Sanders Lazarus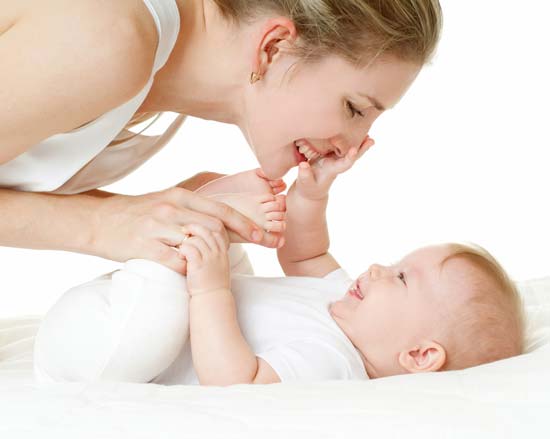 Eonian Care is an Australian mother and baby care brand determined to make the 'new mum' experience a whole lot easier.  Founded by Summer Hua, Eonian Care provides new mums with an expansive range of high quality yet affordably priced, baby and toddler feeding and care equipment.  Products include bottles, breast pumps, sterilisers, electric nail clippers and other accessories.
"Being a new mum is a wonderful experience but it is also hard work," Summer said today.
"There is a lot to do and a lot to think about.   When my sister had her baby, I realised how expensive quality mother and baby products were in Australia compared to other countries.   For some reason, it is very difficult to find quality products that are well designed, durable, BPA free and reasonably priced here in Australia.  
"So, I decided to fill the gap in the market.   Motherhood should be a great experience, and if you can rely on products that make things just that little bit easier then you are going to be a happier mum."
Summer Hua and her sister Cheryl, searched overseas to find the best products and then sourced a manufacturer to produce their own range of customised products.   They created the brand 'Eonian' which means to last forever, to reflect their focus on creating high quality, reliable, durable and long lasting products.
"Since launching Eonian Care last year, our sales have exceeded our expectations," Summer added.
"Our initial approach was to launch online creating a strong digital shelf for our goods with supporting reviews and feedback from customers.   We recognise trust is an important element in the mother and baby care sector and we want mums to be able to read up on the experiences of other mums and feel comfortable buying our products.
"Now that our digital shelf is established, we want to move into the physical shelf environment.   Getting mother and baby care products into stockists is challenging in Australia as it is a very competitive market.
"To do this, we have entered into an exclusive distribution agreement with Reach China for three years using their 'Slingshot' program to get our products on to physical retail shelves.   Slingshot will place our products on shelves across hundreds of independent pharmacies that are part of Australia's Pharmacy Alliance."
Founder of Reach China, Dr Mathew McDougall, today said "Slingshot is a brilliant program which enables Australian brands to range their products on retail pharmacy shelves across the country.
"Once you are on retail shelves, your brand then starts to become a household name.   If it is seen in local chemists, the perception is that it must be a good quality product.
"Emerging Australian brands face a really hard road to get into supermarkets and other stockists.   Space is tight and the demands of big box retailers can be prohibitive.   Slingshot is designed to help emerging brands in the health and wellbeing space to enter the physical market place without the exorbitant demands of big retailers."
Reach China was established by Dr McDougall in 2017.   It focuses on helping Australian brands to grow their brand in Australia and reach the China market as well as helping Chinese brands to reach the Australian market.     It has a formal partnership with Pharmacy Alliance and its network of over 600 independently owned pharmacies across Australia.  Reach China offers a number of different programs including:
-        DaigouSales.com - assists brands to sell into China via Australia's burgeoning Daigou network on the WeChat platform
-        Slingshot - places emerging Australian brands on the shelves of Pharmacy Alliance pharmacies across Australia
-        Amplify X - enables Australian retailers to sell products to Daigou and for the products to be shipped directly from a warehouse to China, rather than products being taken from shelves.