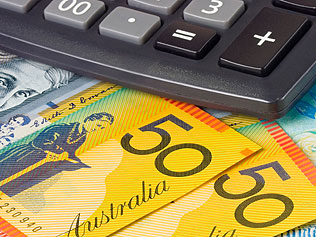 Thanks to the development of new financial technology and the growing popularity of share owning and trading, it is easier than ever to trade on the stock markets. But before you take the plunge, you need to be prepared. Here is a quick guide to the essentials.
Get your capital together
A golden rule of trading is never to use money you aren't prepared to lose. That means all of your trading money should be separate from your day to day money. Some traders even go to the lengths of founding a separate company through which they carry out their trading. You don't have to go that far, but keep your trading money apart from your regular finances.
Decide on a strategy
This is a road map for your trading, an overview of how you will go about trading. There are many strategies to choose from, and your choice will be determined in part by your personality and your capital. One basic strategy is based on the simple maxim of buying low and selling high. With this strategy, you are looking for stocks that are priced too low, in the expectation that they will eventually rise.
Draw up a plan
After you've decided your strategy, you will also need a day to day plan. That involves translating the strategy into specific actions to take in specific eventualities. The best traders don't leave anything to chance and are able to act quickly in all circumstances, because they are thoroughly prepared and don't have to think on the hoof. Having a copy of your plan to hand can help you stay on course during a hectic day's trading.
Do your homework
When you've planned your strategy, its time to start looking at the markets and analysing stocks. This is the core skill involved with trading and if you can learn to do this well, you will be on the right path. A number of factors can influence the price of a share, and you will need to consider all of them. One good place to start is by checking dynamic financial news sources where you can find a table to compare stock brokers. Ultimately, though, doing your homework involves getting into the fine detail of balance sheets, charts and other financial information sources.
Be patient
One of the most important skills to learn as a trader isn't technical, but psychological. The ability to stay patient and keep your plan and strategy on track, despite short term set-backs and distractions, is essential to success. Trading is not about making a quick fortune. It requires patience, patience and then more patience!
Conclusion
Don't let anyone fool you into thinking trading isn't hard work. It requires diligence, patience, expertise and a cool head. The road to success is narrow and rocky, but if you stay on track, and avoid reckless short-term strategies, the tips outlined above can help you to take some significant steps towards trading success.