Written by

Rochelle Blanch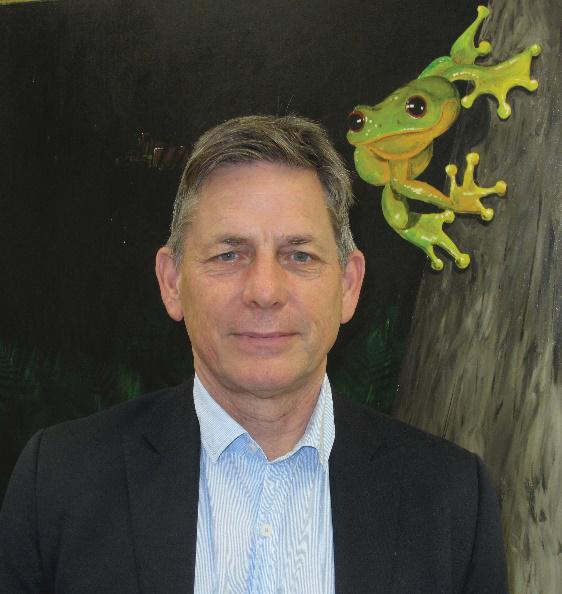 Company doctor turns his stethoscope from corporates to NFP's in bid to save Australian wildlife
Formerly known as the company doctor, Ian Darbyshire has helped resuscitate businesses all over the UK and Australia from financial ruin. His expertise has, in some instances, helped him turn $60 million into $600 million. Ian is now using his business savvy skills to help Australian not-for-profit, the Foundation for National Parks & Wildlife (FNPW) become as impactful and effective as possible. FNPW collaborates with local project partners to protect Australia's habitats and with Ian's help has undertaken a review of its strategic direction and purpose.
Ian's love of business began at an early age after he left school at 16. He worked for a number of corporations including Shell while studying biological science at university. After completing university Ian's reputation began to spread and he was headhunted by various companies for managerial roles. This gave Ian the expertise and experience which eventually led him to start working as a company doctor.
As a company doctor Ian literally revived numerous companies. He bought one company for $1 after paying off their debts. Within three years he had turned the business around and sold it for $6.5 million. A year later he worked as a Managing Director with Connaught PLC that had an annual turnover of $60 million. Ian oversaw the growth of the family business from $60 million to a $600 million company. Ian's career was booming however he yearned for a sea change for himself and his family.
Ian had been holidaying in Australia every year since he fell in love with the country 28 years ago. After speaking to his family, they decided that Australia was the right fit for their goals and lifestyle and a great place for their children to grow up. When Ian and his family moved to Adelaide he began working as the CEO for Rundle Mall Management Authority and acted as a chairperson at Murraylands Tourism Partnership. Adelaide suited Ian as he had always been a country boy at heart. He spent his time in the UK looking after their parcel of land and preserving the trees and animals living on their land. He carried on the tradition in Adelaide and continued helping with the environment and animals.
"Australia has everything that I've been passionate about all my life. One of the things we always loved about Australia was its wilderness and wildlife, however it's not being looked after properly. I wanted to make a difference and educate the population. This is the lucky country, the country of dreams and opportunity and life, so we need to preserve it for as long as we can. We need to inspire people to be passionate and proud about what Australia has to offer, so they want to help," says Ian.
This passion for Australia's native wildlife and nature led Ian to apply for a position at FNPW and move to Sydney in early 2016.
"Australia's flora and fauna is under threat and this is one of the biggest reasons why I wanted to work at FNPW. As an entrepreneur and an innovative thinker I can see how businesses can grow, turn around and create more opportunities. This is normal. So why can't we do that for the not-for-profit sector and transform to create more parks and save animals in Australia?" says Ian.
As CEO of FNPW for the last two years, Ian has been making headways in connecting Australia's consumers, corporate division and the NFP together. He has implemented new growth strategies at FNPW and created a national partnership with Sealink (one of Australia's largest tourism and transport companies). Ian's vision for FNPW is to lead the way in Australian conservation, environment and education and disrupt these sectors in order to create positive change and create more awareness and more involvement with Australia's national parks.
For more information visit,
www.fnpw.org.au