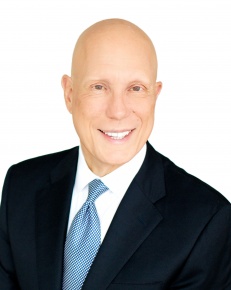 Matthew Shay, President and CEO of the National Retail Federation (NRF), the peak retail industry lobby group in the USA, will visit Australia as a guest of NORA on 21st February 2018. Matthew will be joined by David French, SVP Government Relations at NRF for two Melbourne events, and together they will share their insights into the outlook for retail from a global perspective and how this will impact the market locally.
"David and I look forward to sharing with and learning from retailers in Australia. The retail industry has become a true cross-border industry and insights from around the world shape its future," says Matthew.
Matthew will take the opportunity at these two Melbourne events to go deeper into his thoughts on the state of the industry, current trends and the importance and role of advocacy at government level.
"Having an effective voice in government to ensure that retail interests are accounted for takes time and dedication, relationship building and the development of trust. In the last year the industry has seen some incredible success on policy issues that were years in the making," adds Matthew.
NRF, through the NRF Foundation, is also focused on shaping retail's future and the long-term development and recruitment of retail talent.
"With the industry's rapid transformation, the skills needed to propel the industry into the future are also changing. At NRF we are focused on not just making sure the right talent knows retail is a great place to work, but also creating a pipeline of that great talent, " he says.
NRF is the world's largest retail trade association, and retail remains the U.S.'s largest private-sector industry employer, responsible for creating one in four U.S. jobs — 42 million working Americans — and generating $2.6 trillion in annual GDP.
Matthew and David will be involved in a 'fireside chat' forum on Wednesday 21st February from 12pm to 2pm at BDO, Collins Square, Tower Four, Level 18, 727 Collins Street, Melbourne. They will also appear at an industry-only dinner on the same evening. Expressions of interest to Brittany Frankland -brittany@nora.org.au
About NORA
NORA is an influential business network connecting retailers, service providers, markets and customers to accelerate learning and business growth. The organisation helps members to improve business performance through the sharing of best practice insights and a range of unique, educational, and hands-on events.
About Matt Shay
Matthew Shay is president and CEO of the National Retail Federation, the world's largest retail trade association and peak retail industry lobby group in the USA.
https://nrf.com/who-we-are/nrf-staff/matthew-r-shay
About David French
David French is senior vice president for government relations at the National Retail Federation.